We are in Ghana month, and Ghanaians are celebrating it despite the presence of a novel coronavirus in the climate, which is disrupting the country's economic activities. Ghana has a story to share of how our forefathers fought diligently to liberate our country from colonial rule. The colonial rulers came to Ghana with the purpose of infringing on people's freedom and enslaving us. People including Nana Yaa Asantewaa, Osaagyefo Dr. Kwame Nkrumah, and the other members of the Big Six stood on the ground to free the country from the masters' grasp.
Many people are familiar with Yaa Asantewaa's account about how she really stood as a warrior. In 1900, Yaa Asantewaa led the Ashanti war known as the Golden Stool War, also known as the Yaa Asantewaa War. This conflict was fought against British colonization. She came to fame as a chief of the Ashantis in the war against British colonization and the protection of the Golden Stool. There's a lot more to this story than meets the eye.
Abena Sikapa, also known as 'Lindex,' a native of Ejisu, which also happens to be Yaa Asantewaa's hometown, has posted a photo online that is creating a stir. According to her, she chose the outfit to remember how her grandmother Nana Yaa Asantewaa, a warrior, led a battle that resulted in victory because we are in Ghana month and she is a native of Ejisu. She is doing this in order to restore our nation's history and heritage.
This will assist in educating our descendants about the nation's past and how some of our forefathers were heroes to the point of dying to protect the republic. She mentioned that she would never throw away the rich culture and customs, but rather will highlight them for us to see and know that we do have something.
Take a glance at the pictures of her below: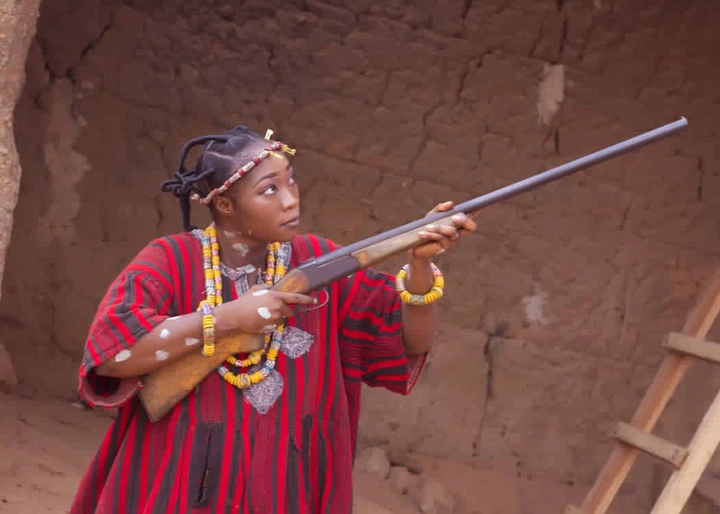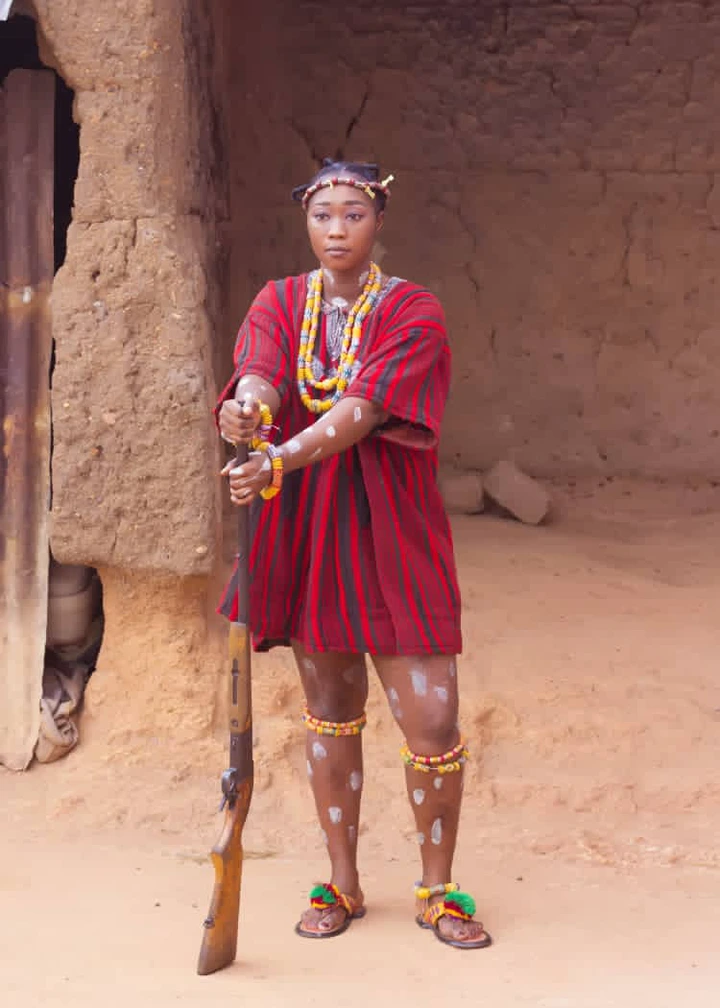 Popularly known as the webmazta; Cobby Collins is an established web designer, a computer instructor, and content creator.
You can contact him via email [email protected] or via Whatsapp only on +233204875306