Thomas Teye Partey is a Ghanaian professional footballer who plays for Arsenal in the Premier League.
He is also a member of the Ghana national team and plays the midfield position for both teams.
Partey started his professional career in 2013 at the Spanish club Atlético Madrid.
He later went on loan to Mallorca and Almera before returning to Atlético in 2015, where he went on to win the UEFA Europa League and UEFA Super Cup in 2018.
In 2020, he joined Arsenal in a £45 million (€50 million) deal, making him the most expensive Ghanaian footballer of all time.
Partey, a Ghanaian international, represented his country in three Africa Cup of Nations (2017, 2019, and 2021). In 2018, he was named to the CAF Team of the Year, and in 2018 and 2019, he was named Ghana Player of the Year.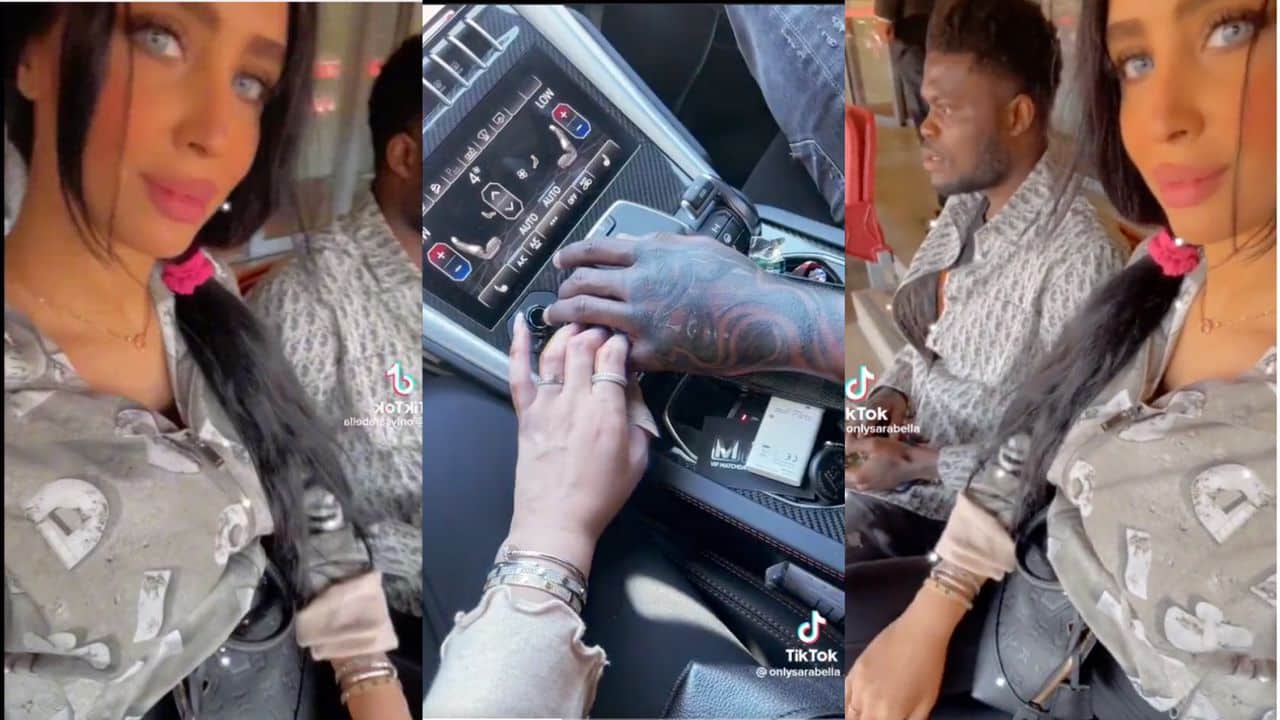 Who Is Sara Bella? Thomas Partey Girlfriend
Sara Bella is an Arab model and the girlfriend of Thomas Partey. Despite her name being linked to Ghanaian star Thomas Partey, Sara Bella is not his wife.
Arab model Sara Bella has recently been associated with Thomas Partey of Arsenal. She just shared a video with the Arsenal star on her Tiktok account.
The video shows the two interacting and even holding hands inside a car at one point.
The Iraqi beauty moved to the UK to pursue her schooling there. Most likely, it was at that time that she met the Ghanaian football player. She and the footballer haven't made their connection public, though.
Sara's lips also seem to have undergone plastic surgery. She has maintained a wonderful overall figure and is quite aware of her beauty.
Sara is also an expert in skincare. She also works as a skincare therapist, spa technician, and facial specialist who helps with the care, cleaning, and upkeep of the skin and face, according to her Instagram bio.
Sarah was born on the 13th of November 1999. Sara is a graduate of the HMT College and the CAST British University, where she pursued additional education.
Sarah Bella is a well-known creative professional with vast experience in the entertainment industry.
The public have an insatiable curiosity to know everything, except what is worth knowing so I write what's need to be written. An online critic and sports fanatic with a Degree in Telecommunications Engineering.