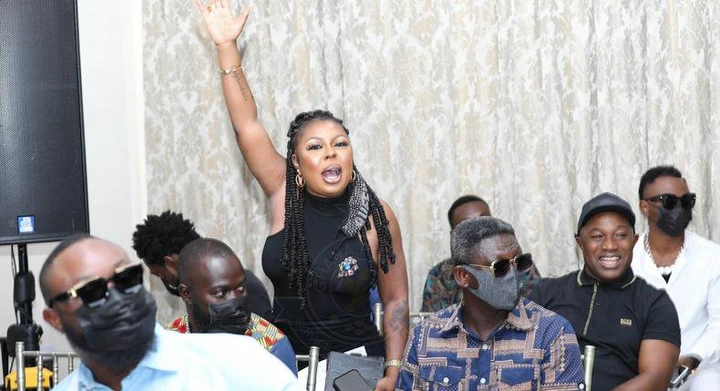 Controversial Afia Schwarzenegger, a self-proclaimed comedienne, is displeased with Ghana's first lady Samira Bawumia over a Christmas gift the latter gave her.
Valentina Agyeiwaa, dubbed 'Afia Schwarzenegger,' has turned to social media to vent her outrage about a book Christmas present she received from the second lady, Samira Bawumia.
The outspoken comedian is not satisfied with a 'book present' as she laments her father's failing health, stating that she would prefer cash assistance in order to care for her sick father.
Afia stated that upon learning Mrs. Bawumia had a Christmas present for her, she had tremendously high expectations, only to be disappointed in the end.
"I took my father to the Korle-bu hospital when I received a call that the Second Lady has a Christmas gift for me. I became excited and screamed so loud and rushed home," Afia said. "I finally got hold of the present, opened it, only to see it was a book, a common book. A woman like me with a sick father, what am I using a book for?"
She stated, however, that she doubted the book was the sole gift the second lady gave the messager to deliver to her, stating, "the Samira I know would never do such a thing."
watch the video below:
Eugene Nyarko is an entertainment and showbiz pundit, writer and freelance blogger. He is passionate about what he does and has help increase the value of entertainment contents online. Eugene is also a Java programmer, you can contact him via Email- [email protected]