Auntie Lydia, Akuapem Poloo's loving mother, has pleaded with the court to temper justice with grace and free her beloved daughter. She told Akwasi Aboagye of Peace FM, an Accra-based radio station, that her 7-year-old son has declined to go to school as a result of the incident.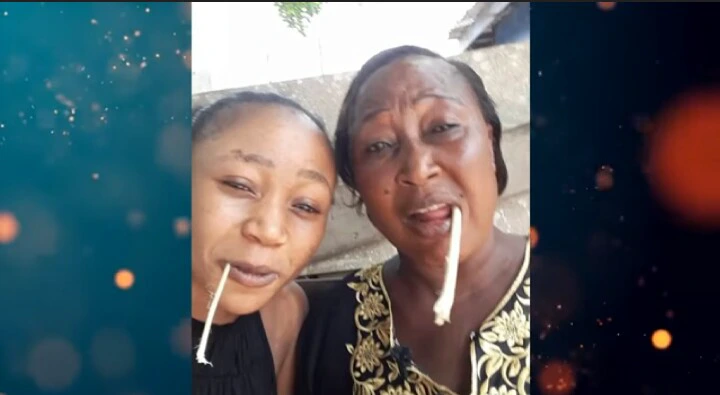 According to the grandmother, her grandson's refusal to attend school was motivated by concerns from students. She mentioned that she is not in good enough health to care for the child. She developed an ulcer and is pleading with the court to be gracious and consider the emotional trauma her grandson will face if her daughter is released.
An Accra Circuit Court, presided over by Mrs. Christiana Cann, convicted the social media diva on Wednesday, April 14th, 2021 after she pleaded guilty in court for sharing nude pictures of Akuapem Poloo and her seven-year-old son in June last year, which is against the laws of our beloved nation, Ghana.
Her misdemeanor has sparked a lot of debate on the radio, with some calling for a prison term and some appealing for forgiveness. Rosemond Brown as she is known in real life was detained into police custody in order for her to take a pregnancy test before her sentencing on Friday, April 16, 2021.
watch the video below;
ABOUT AUTHOR
Narnarh Berry have been creating content for blogs which includes Buzzgh.com and bestshowbiz.com, contact Narnarh via email
You can also Contact anyone associated with bestshowbiz, through the website's contact page located on the header of the website.