Getting a work permit and visa for the United states of America is one of the hardest things.
But this time around they are giving free visas to doctors or health workers to come and be at frontlines to fight against the virus.
"We encourage medical professionals seeking work in the U.S. on a work or exchange visitor visa (H or J), particularly those working on #COVID19 issues, to contact the nearest U.S. Embassy/ Consulate for a visa appointment," said a statement by the Bureau of Consular Affairs.
see screenshots below.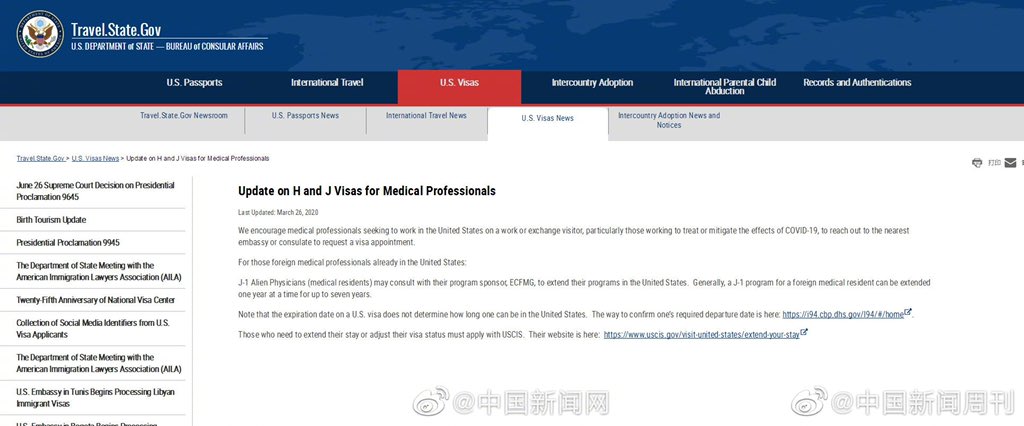 ABOUT AUTHOR
Adinkrah Cyril is an established web designer, computer instructor, and content creator. He creates blog content for bestshowbiz.com as well as it's associate strings of websites.
As a content creator, Adinkrah is good at his work and his engaging contents have earned him a nomination as one of the best bloggers in the country. Contact Adinkrah Via Email
You can also contact anyone associated with bestshowbiz,  through the website's contact page located on the header of the website.