A 15-year-old boy and his 16-year-old girlfriend were spotted getting married in a series of photos that have been making the rounds on social media and are available on Gossips24.com.
Many people have reacted to the photographs of the wedding that has gone viral, wondering how the parents of the newlyweds could have allowed this to happen.
Wiyual, 16, and Biel, 15, tied the knot in Gambella, Ethiopia, on December 18, 2021. Both parents and religious officials are said to have attended the event.
see pictures below: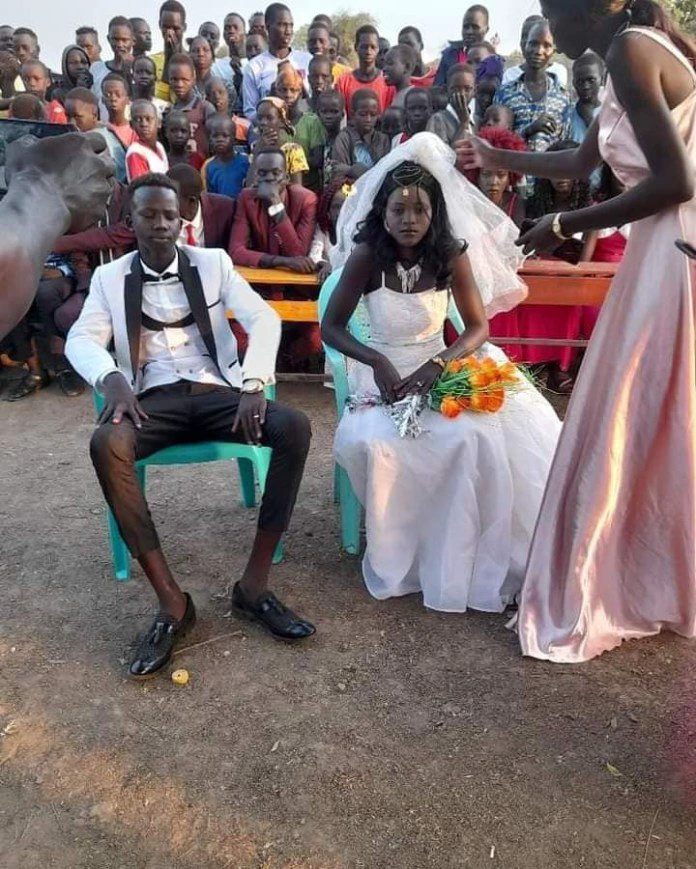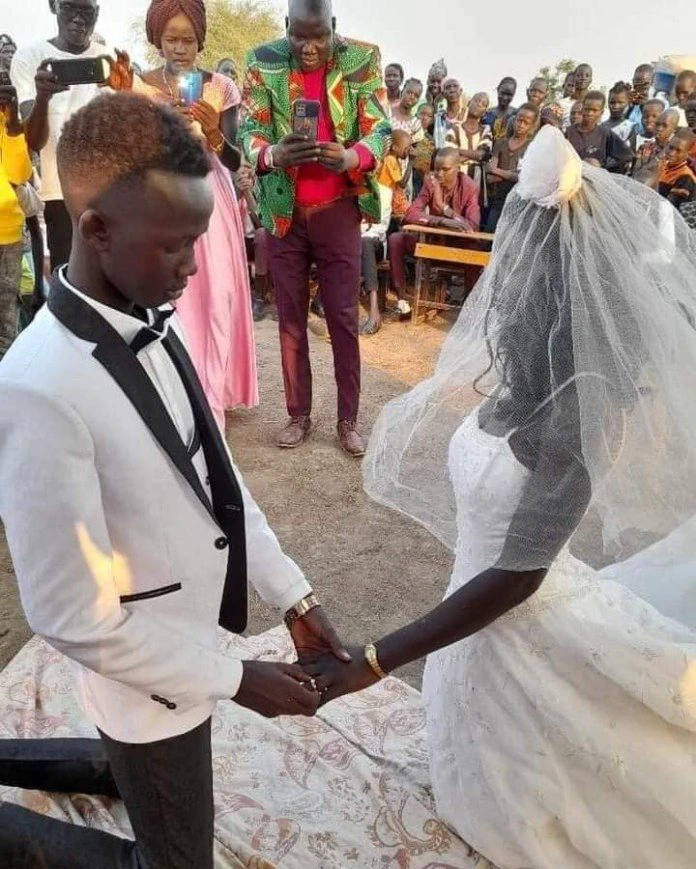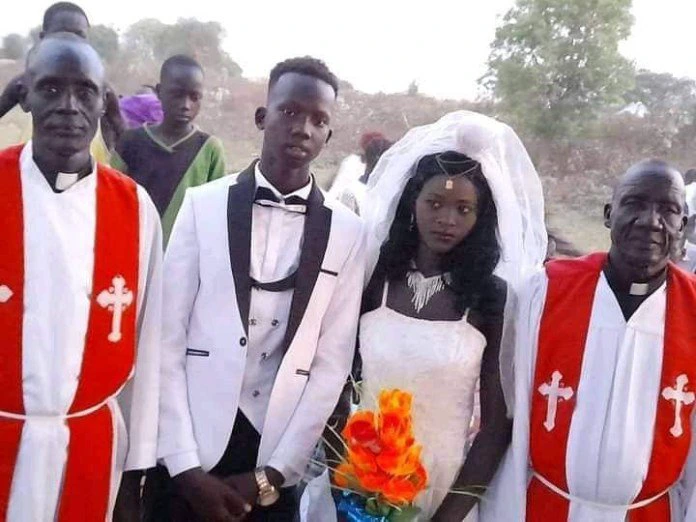 Eugene Nyarko is an entertainment and showbiz pundit, writer and freelance blogger. He is passionate about what he does and has help increase the value of entertainment contents online. Eugene is also a Java programmer, you can contact him via Email- [email protected]