Love is also a beautiful thing, and Ghanaians have been taught by our own leaders how to convey love to another.
Mrs. Rebecca just uploaded a nice gift from her husband, she uploaded the gift with the caption "Thank you my dearest husband @NAkufoAddo, Happy Chocolate Day".
Her husband also reacted shortly after uploading her gift on Twitter with a heartwarming message that read, "You are welcome, my beautiful Rebecca."
here are some few comments on twitter from netizens after the first lady uploaded the gifts.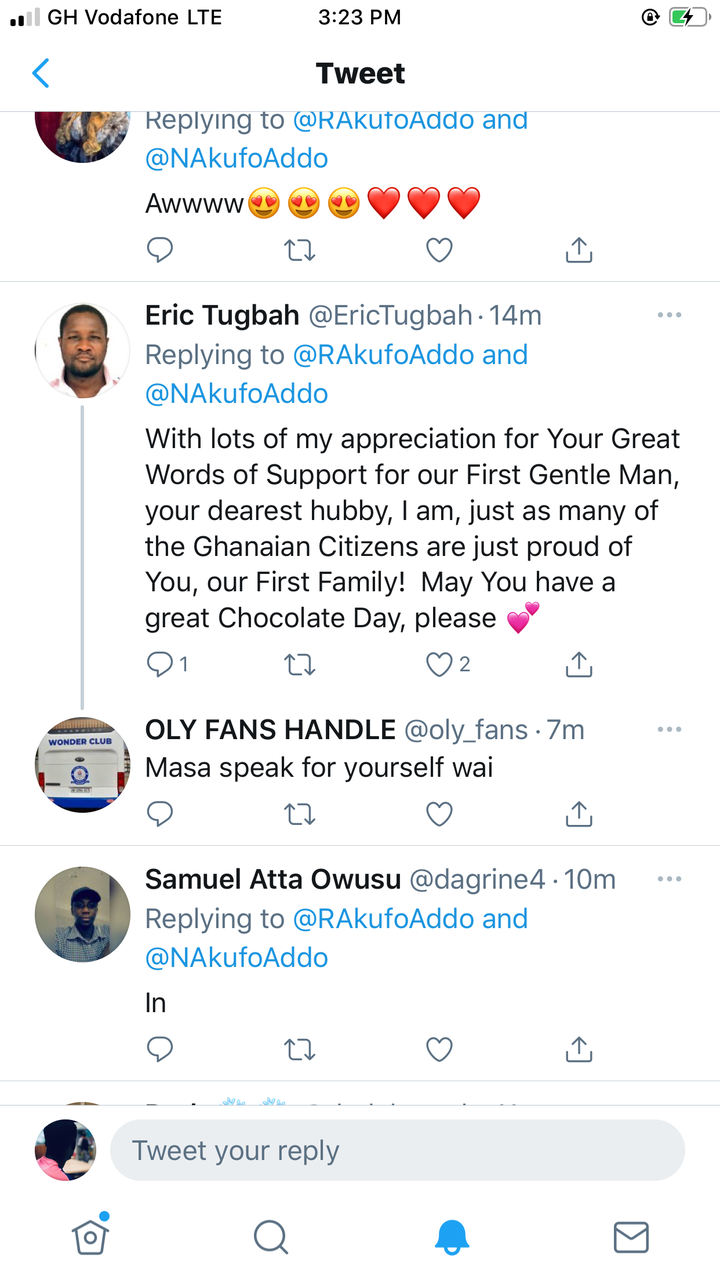 Popularly known as the webmazta; Cobby Collins is an established web designer, a computer instructor, and content creator.
You can contact him via email [email protected] or via Whatsapp only on +233204875306