Raymond Nyarko Appiah alias Akwadaa Nyame, a Talented Kids contastant has been very consistent with his performances so far and looks very outstanding and promising to win the title with his excellent performances.
He generally lets the show's judges and viewers weep with his shows, which often represent a tragic situation. He is just eight years old, but he is a gifted performer who consistently performs at a high level.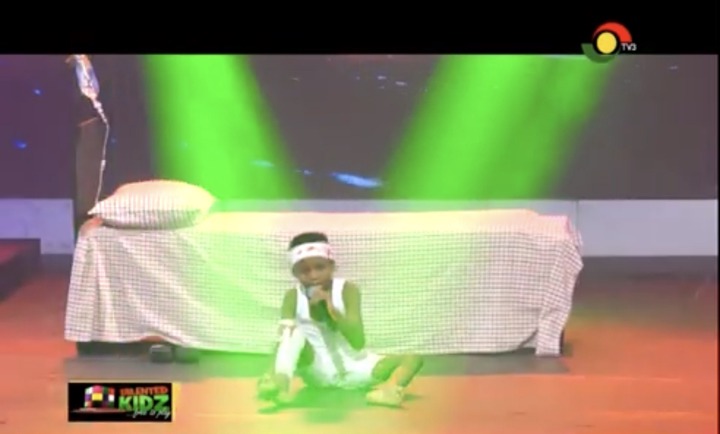 With his outstanding talent, he is gradually winning more hearts and is widely regarded as one of the most promising contestants in the competition so far.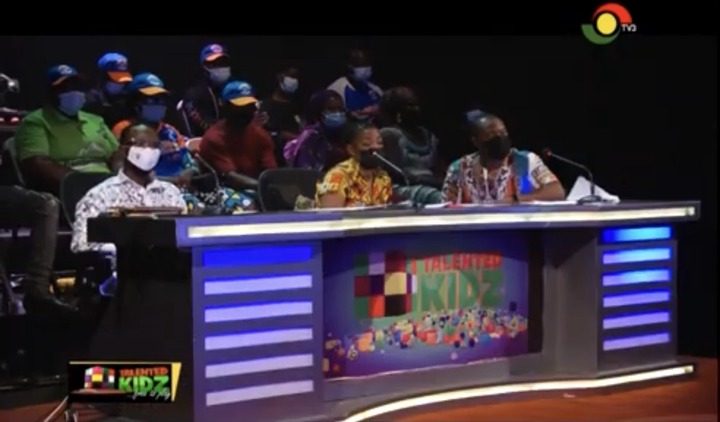 after writing a very heartfelt and moving song for accident victims who have been bedridden, Akwadaa Nyame has once again astounded Ghanaians and the judges.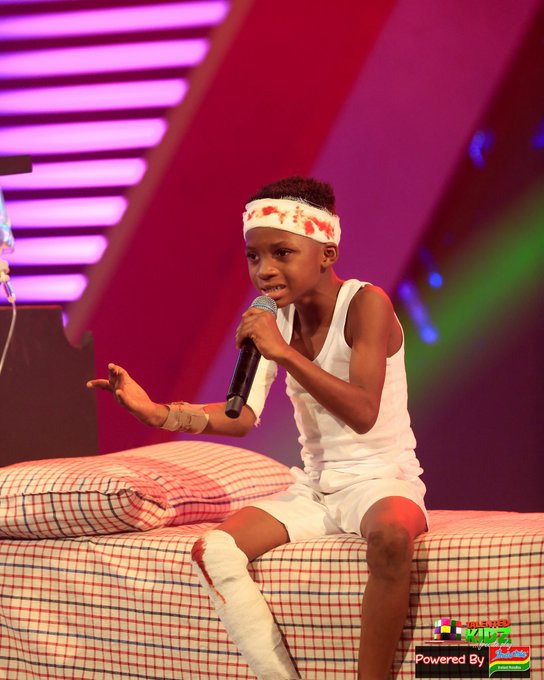 "Masem Ni" is the title of the song.
Akwadaa Nyame sang it in a highlife style while posing and painting himself as an accident survivor in a hospital bed.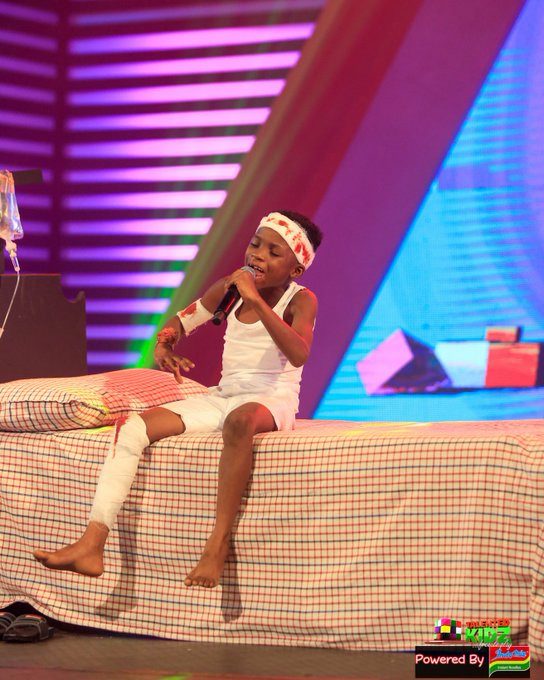 This song hits people's hearts and sends a note to those who have lost loved ones to tragedy.