Kenyan women march in the streets and protest strongly over their men in the communities surrounding them in amorous partnerships snubbing them for their fellow men.
The women in Lungalunga, Kwale County, from Mwangulu Township took to the streets lamenting that they were not married but men in the city, rather  preferred homosexual relationships.
According to them, more men from Kenya are exposed to homosexuality day after day and that leads them to lack suitors.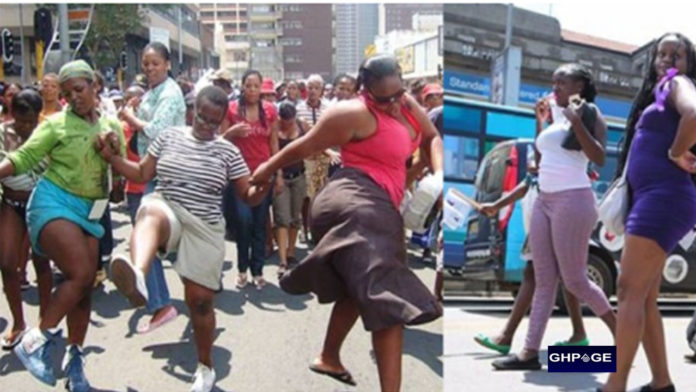 "They are bringing more and more men from our village to homosexuality. "As a result, we (women) have few suitors available to share,"  one of the protesting women said.
They have shared fear that this bad habit might spread to the younger generations, contributing to generational crises.
We advise all tiers of government in Mwangulu Village to clamp down on homosexual relations so as to preserve future generations," she said."
In nearly all African nations, gay relationships are immoral, and a 14-year prison sentence is enforced in some countries such as Kenya.
Popularly known as the webmazta; Cobby Collins is an established web designer, a computer instructor, and content creator.
You can contact him via email [email protected] or via Whatsapp only on +233204875306