This woman named Priscilla died at the age of 22 in childbirth at Bungalow in the central region.
Kobby, Priscilla's husband, narrated that "they were all at the village from day one when they discovered that she is pregnant until the 6th month of her pregnancy when her parent decided to get her closer to the nearby hospital."
She was taken to labor so that day Kobby called his wife early in the morning to find out what was going on. During labor, his wife called to tell him that she was about to give birth.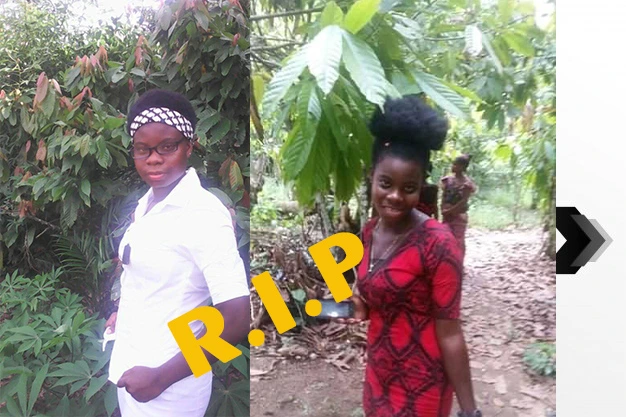 He called in the afternoon and was told that the lady was moaning about her heart pain.
He got a call from the lady's mother in an hour and was told that Priscilla is dead. He added that he couldn't bear it, and even now he doesn't know what to do to himself.
May she rest her soul in peace.
read Her last conversation with one of her friends below.