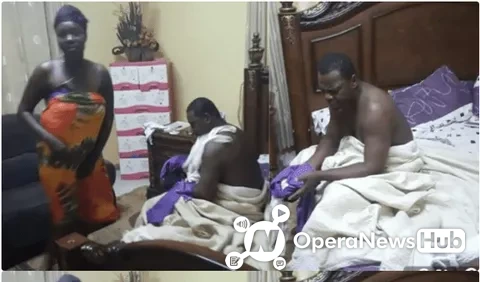 renowned Ghanaian pastor and founder of IGWC bishop Obinim have passed a comment recently and Ghanaians appear to be shocked.
despite the act of adultery being considered one of the heaviest sins in the bible, the man of God claims he sees nothing wrong with it, the reason why he is mostly seen in the act.
speaking in an interview with Winnaijatv's reporter Dominic Nwodo on Thursday, Bishop Obinim tried to cover his recent act of adultery with something he calls divine.
He claimed that the act of laying down with his female individuals on the altar was never a transgression but a direct instruction he got from God.