On the 19th of July, a lovely bride, Elk Vivian, was married in Delta State, Nigeria, and she passed away only 24 hours later.
According to reports, she was released from the hospital before her wedding.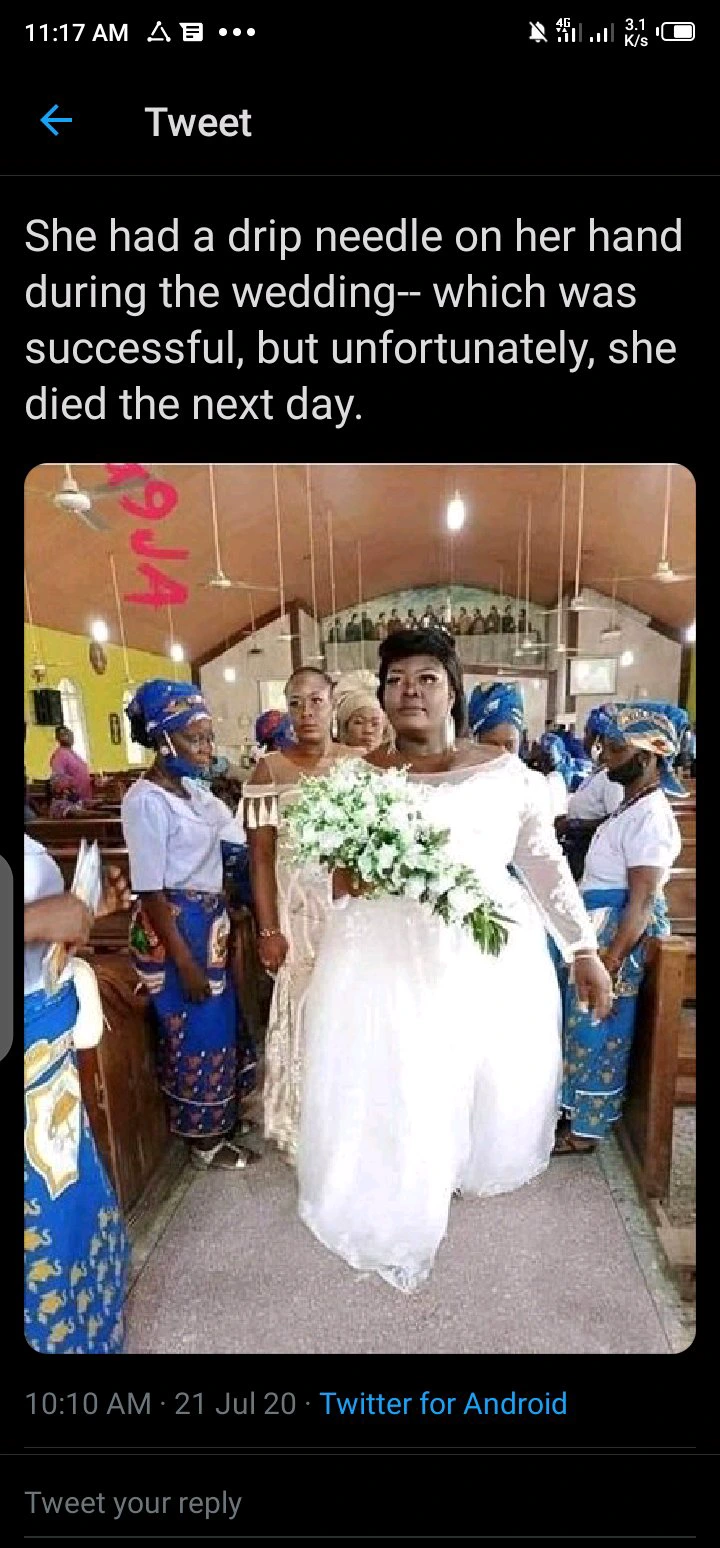 If you look closely at her picture, you'll see a dribble needle on her wrist, indicating that she was really sick.
She died the following day, sadly.
Below are some lovely wedding shots.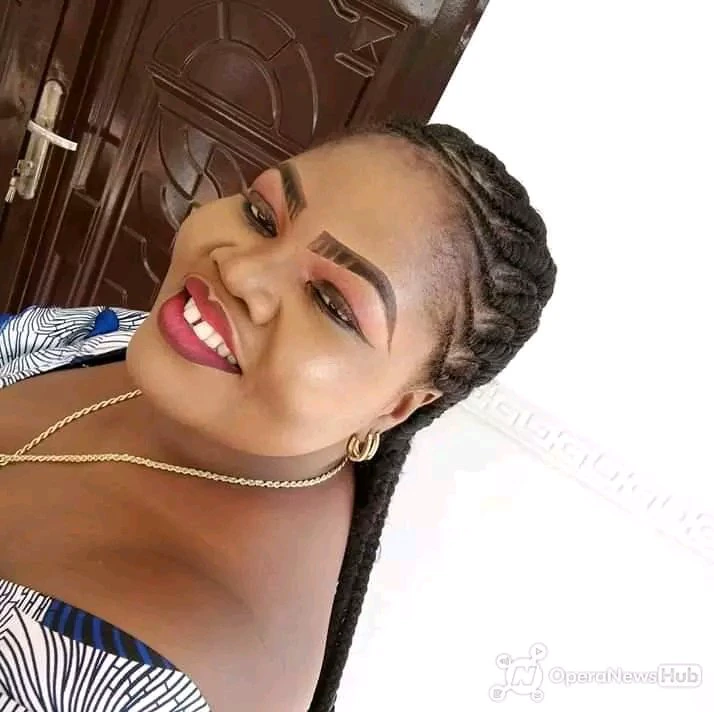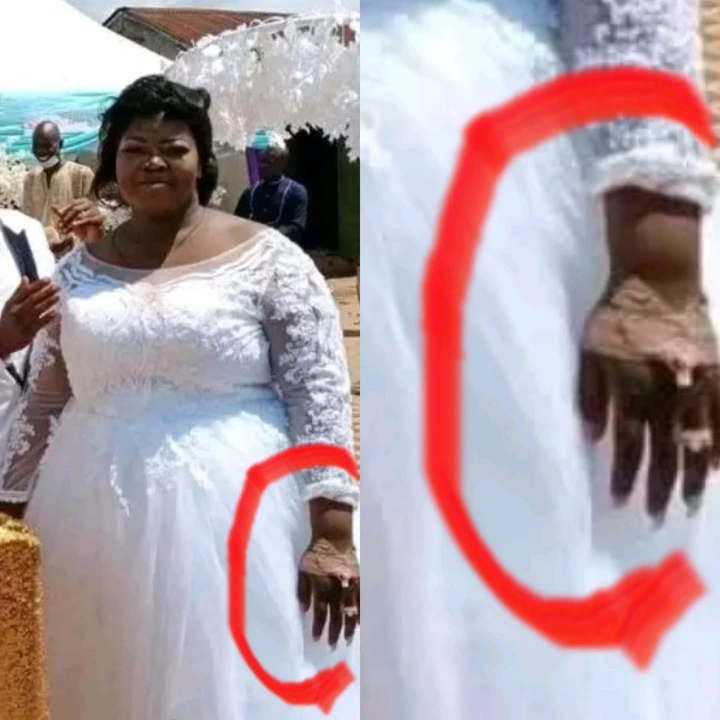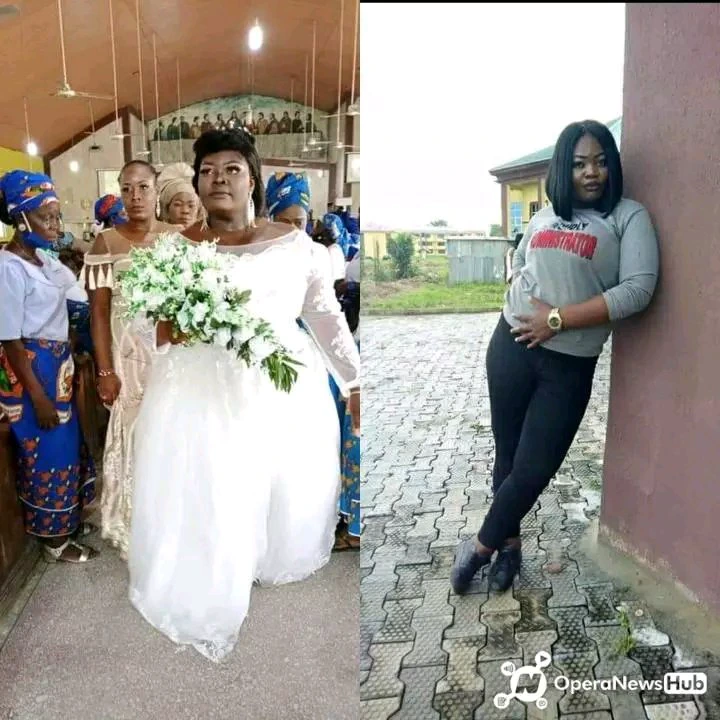 Popularly known as the webmazta; Cobby Collins is an established web designer, a computer instructor, and content creator.
You can contact him via email [email protected] or via Whatsapp only on +233204875306