Shatta Bandle, a socialite from Tamale, is accused of rapping a 15-year-old girl in Bole.
Shatta Bandle, Africa's self-proclaimed "richest man," recently posted a video of himself in bed with a young lady on social media.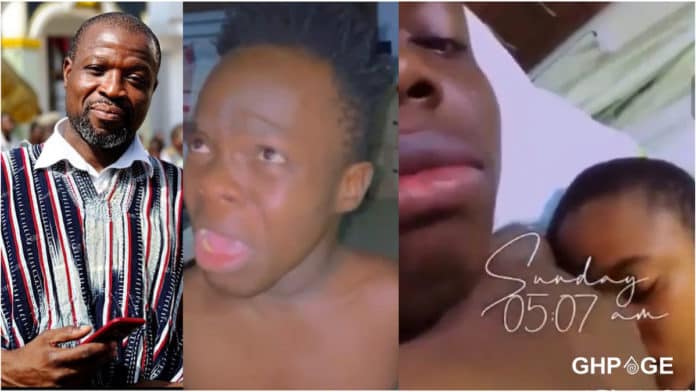 The backstory that appeared when the video went viral is that the young lady in the video is just 15, whom he supposedly abducted and had a romantic experience with when he was in Bole for a program.
Mahama Haruna, a presumed uncle of the young lady known as Aisha, used his Facebook page to announce the family's decision to take legal action.
"So the only achievement of the self acclaimed rich man from Tamale called Shatta Bundle when he visited Bole on Saturday 3rd April, 2021 to be part of Aseda Records signing of a musician called Lexicon at the plush Wuripe and Sons Royal Lodge (Bole Dubai) is to rape a little girl (name withheld) that is less than 16 years of age at the hotel.
The video of this rape is trending… I'm just wondering why Shatta Bundle will rape a little girl and make a video of it?
The little girl happens to be the daughter my direct brother.
In fact she is a favourite daughter of the family because she was named after our late mother.
I just laid my hands on the birth certificate of the little girl and it will be very interesting in court…"He posted on Facebook.
ABOUT AUTHOR
Adinkrah Cyril is an established web designer, computer instructor, and content creator. He creates blog content for bestshowbiz.com as well as it's associate strings of websites.
As a content creator, Adinkrah is good at his work and his engaging contents have earned him a nomination as one of the best bloggers in the country. Contact Adinkrah Via Email
You can also contact anyone associated with bestshowbiz,  through the website's contact page located on the header of the website.