Sarkodie, Africa's most decorated rapper, made history by becoming the first artist in the world to receive the inaugural BET International Flow award in 2019.
In 2012, the legendary rapper became the first Ghanaian to earn a BET Award for "Best Foreign Act – Africa." At the 2014 BET Awards, he was nominated in the same category for the second time.
Sarkodie is generally recognized as the best African rapper of all time, due to the various awards he has won both locally and globally during his career.
Sarkodie is one of the most influential advocates of the Azonto dance genre, with over 90 international and local awards to his credit.
He didn't have them on a silver platter, though; he started from the bottom and worked his way up to become the Sarkodie we know today.
He comes from a poor family and had to work extra hard to obtain what he has today, as shown by old pictures of him. He began his rap career in the tema ghettos, where he grew up.
Sarkodie, Yaa Pono, Dr Cryme, Criss Waddle, Pope Skinny, and others were once unknown rappers who rose to prominence thanks to Adom FM's "Kasakari Stage," hosted by Dr. Duncan.
Having said that, an old photograph of Sarkodie addressed as 'Co' has become the talk of the town, as many people believe that with hard work and dedication, everyone can achieve everything they want to be in a few years.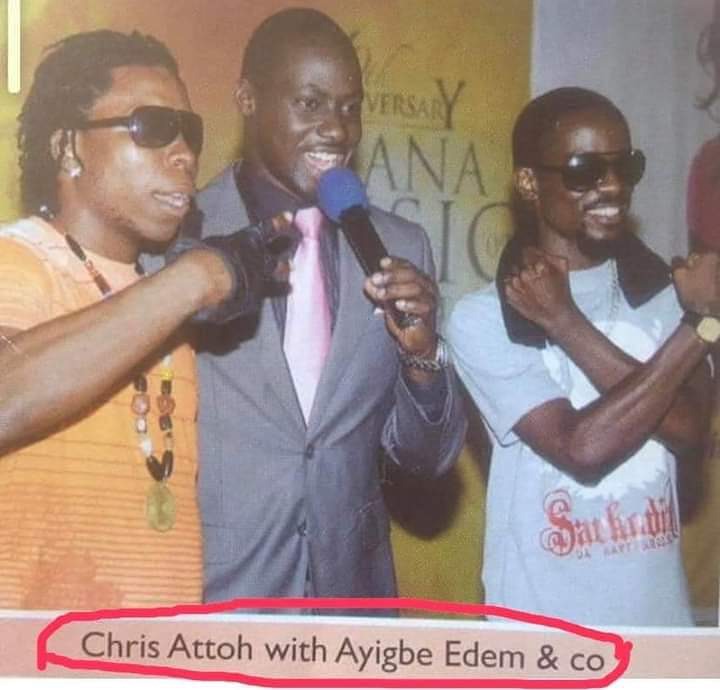 ABOUT AUTHOR
Adinkrah Cyril is an established web designer, computer instructor, and content creator. He creates blog content for bestshowbiz.com as well as it's associate strings of websites.
As a content creator, Adinkrah is good at his work and his engaging contents have earned him a nomination as one of the best bloggers in the country. Contact Adinkrah Via Email
You can also contact anyone associated with bestshowbiz,  through the website's contact page located on the header of the website.