Anabelle Duah, a Kwadaso Midwifery and Nursing College graduate nurse who had been missing for days (since April 1, 2021), was discovered dead with portions of her body missing. According to reports, the nurse went to the market to help her mother with her meat shop before going missing on April 1st, 2021.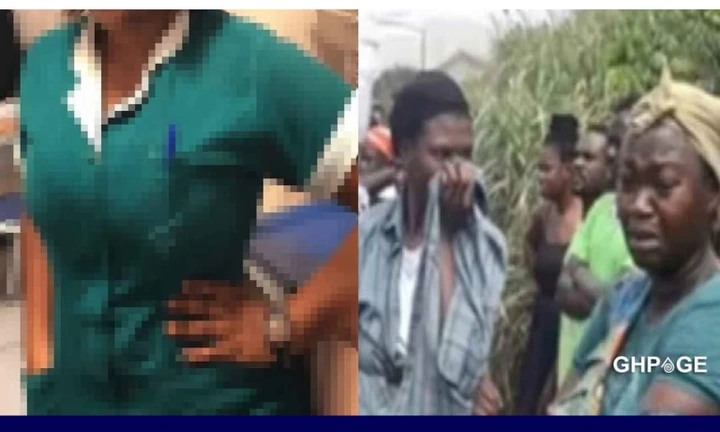 Anabelle reportedly left the market sooner than usual on that fateful day and hurriedly hopped into a stranger's car, according to reports.
The graduate nurse did not return to the home after that day.
The parents went to the store to find out what was going on, only to find out that their daughter had closed the shop early the day before and hopped into the car of a stranger.
This detail frightened the parents, who reported the incident to the Kwadaso Police Station. Anabelle Duah was not found for many days.
Unfortunately, the 25-year-old nurse was found dead at the Kwadaso Presby school with missing fingers and tongue.
Her remains have been stored at the hospital and pending an autopsy to aid in the investigations.
ABOUT AUTHOR
Adinkrah Cyril is an established web designer, computer instructor, and content creator. He creates blog content for bestshowbiz.com as well as it's associate strings of websites.
As a content creator, Adinkrah is good at his work and his engaging contents have earned him a nomination as one of the best bloggers in the country. Contact Adinkrah Via Email
You can also contact anyone associated with bestshowbiz,  through the website's contact page located on the header of the website.