Ransford Osei, a former Ghanaian youth star, has urged aspiring footballers to be careful of how they treat the women who have stood by them while they have had nothing.
'Never abandon the lady who has struggled beside you,' Ransford Osei to young footballers.
He believes that a footballer's poor luck would haunt him if he abandons the woman who struggled alongside him at the start of his career.
At the age of 30, the former FC Twente and Granada striker declared his retirement from football.
In an interview with Humble Ike on YouTube, Osei said he was lucky to marry the first girl he met.
He admitted that the journey was not always easy, claiming that when he first began making money, he abandoned his girlfriend in favor of fair-colored women.
"My wife was the first woman I ever had a relationship with. We had a breakup [and then reunited]," Osei said.
"One thing about footballers is that we make mistakes from time to time. My advice to footballers is to never desert the woman with whom they began their relationship. Never desert the woman who toiled beside you until God bestowed riches on you.
"Leaving a woman like that might be your undoing. She does not curse you, but her misery may have an effect on your career."
At the youth level, Osei was a well-known footballer who competed in the FIFA World Cup tournaments for the U-17 and U-20 age groups.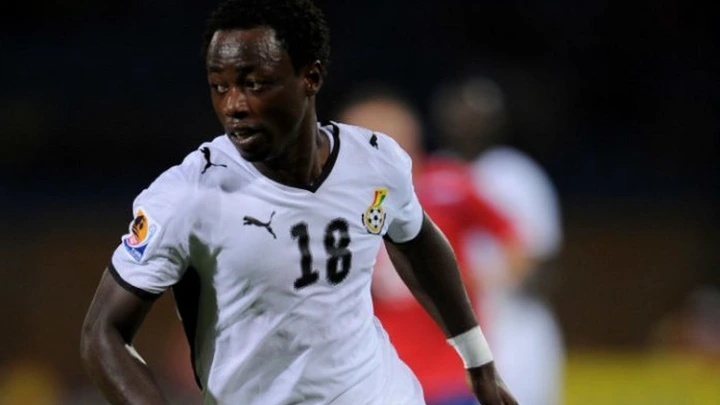 He was a part of the Black Starlets squad that won bronze at the 2007 U-17 World Cup, where he was named Golden Boot recipient.
He was also a member of the Black Satellites squad that won both the Africa Youth Championship and the U-20 World Cup in 2009.