A shoe designer followed the suggestion to think beyond the box, but his job has caused a massive controversy online.
After being modeled by a Nigerian, the unusual shoe creation makes its way on social media.
Except for the coloured lace stitched in front, the shoe may be mistaken for human feet at first glance.
The model wore hers with socks to show how appropriate it is for young people.
It was available in a variety of styles, colors, and shoe packaging, just like normal sneakers.
Many Twitter users sneered at the footwear, describing it as uncomfortable and strange, with some even suggesting it was frightening.
Some said it was designed to provide warmth to those with unattractive feet.
see photos below;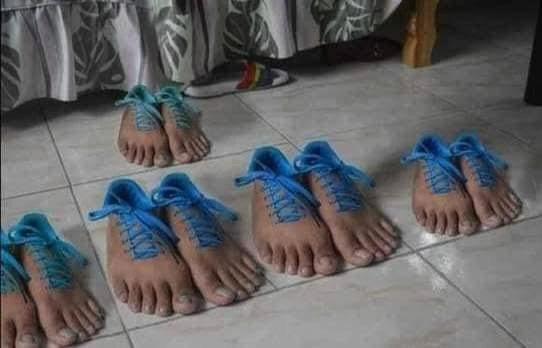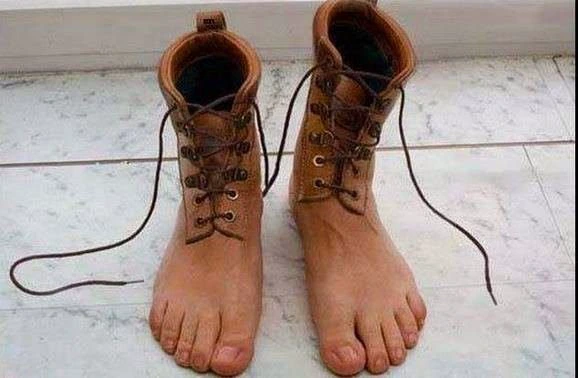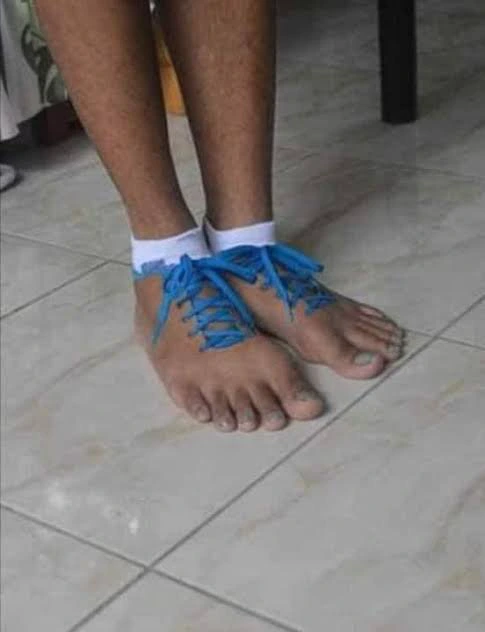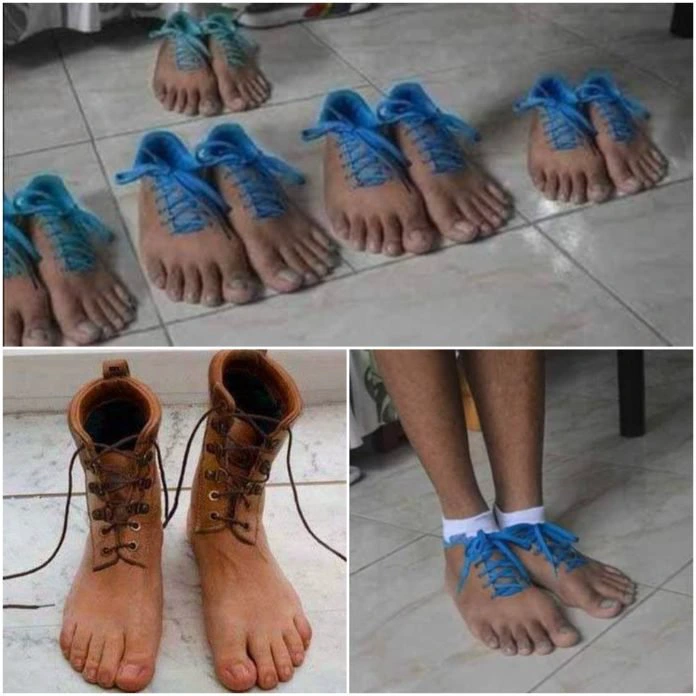 ABOUT AUTHOR
Narnarh Berry have been creating content for blogs which includes Buzzgh.com and bestshowbiz.com, contact Narnarh via email
You can also Contact anyone associated with bestshowbiz, through the website's contact page located on the header of the website.