After being placed at Nkawie SHS, a Muslim girl was refused entry because she was wearing her hijab to school.
Nafisatu Billy Yussif, an eighteen-year-old girl, was assigned to the school by the Computerized School Selection and Placement System (CSSPS).
She was reportedly asked to drop her hijab upon arrival at the school because it was not an Islamic school, but she declined and proceeded to fill out the applications.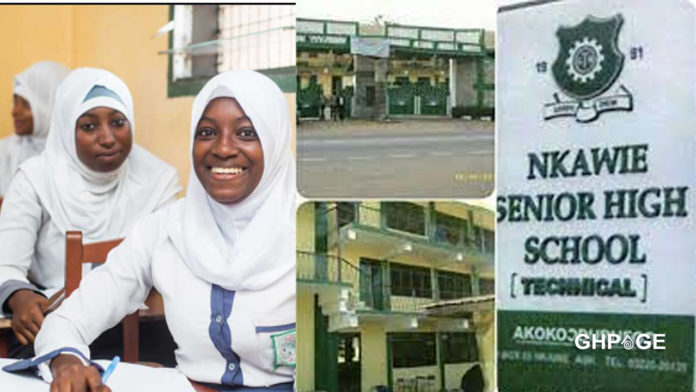 According to her, she was asked to remove her hijab when filling out the paperwork, but she declined, causing them to stop her from continuing.
"When I got to the school, I was told by some teachers that I'll have to take off my veil, and that the school is not a Muslim school. I went ahead to fill in the necessary documents to register. While at it, I was asked to take off my veil in order to take a passport picture."
"I told them I can't do that because it is against my religion. So I had to leave without completing my admission process," Nafisatu narrated.
---
According to a representative from the school who spoke to the media on the condition of anonymity, the school admits Muslim students and allows them to wear their hijabs during prayers.
"This is the third time I am coming here after she was denied admission, and I keep getting the same feedback. We are calling on the government and the Ministry of Education to come in. We are entitled to freedom of worship as enshrined in the constitution. The school's laws cannot override that of the nation."
ABOUT AUTHOR
Adinkrah Cyril is an established web designer, computer instructor, and content creator. He creates blog content for bestshowbiz.com as well as it's associate strings of websites.
As a content creator, Adinkrah is good at his work and his engaging contents have earned him a nomination as one of the best bloggers in the country. Contact Adinkrah Via Email
You can also contact anyone associated with bestshowbiz,  through the website's contact page located on the header of the website.