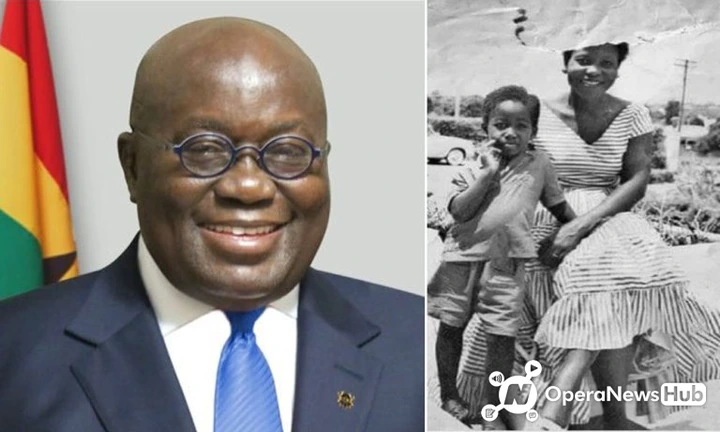 the current president of Ghana Nana AKufo Addo has been in the office close to 4 years now and he is hoping to be given another four years of term this year.
He was born in Accra, Gold Coast, to a prominent Ghanaian royal and political family as the son of Edward and Adeline Akufo-Addo.
Adeline Akufo-Addo, the mother of Mr. President was a First Lady in the second republic of Ghana. she was born on 17 December 1917 to Nana Sir Ofori Atta I, Omanhene of Akyem Abuakwa, and Agnes Akosua Dodua
she was the queen mother of the royal house of Ofori Panin Fie of Kyebi, As such, she was officially styled as Nana Yeboakua Ofori-Atta.
Adeline Akufo-Addo's older brother was William Ofori-Atta, a member of the big six.
Adeline Akufo-Addo died at Korle-Bu Teaching Hospital in Accra on 21 March 2004, aged 86
see pictures of her below: