a young and beautiful lady identified as Elizabeth Oke-Omoraghon has resorted to using a wheelchair after she suffered a spinal cord injury resulting from a fatal accident she once faced.
Lizzy appears to be a very strong lady as she has not let her current situation to pin her down or prevent her from chasing her goals of becoming a Medical nurse.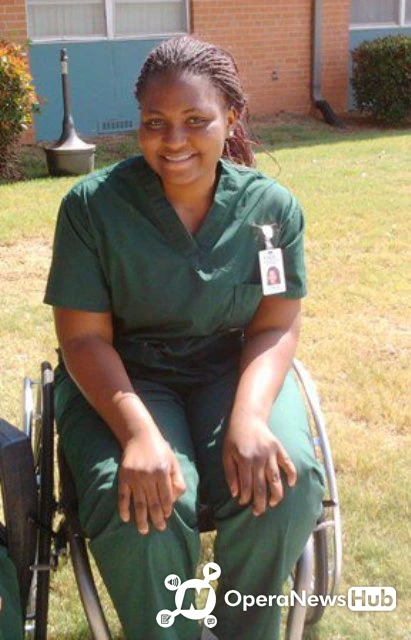 according to her, she had her accident in 2008 once on her way to school. she does not remember what caused the accident, even her friend who was driving in front of her said she only looked in the rear mirror and saw Lizzy's car flipping.
she was rushed to the hospital and unfortunately she ended up in a Wheelchair.
She got engaged in November 2015 to her Edo boyfriend Amen Omoraghon whom she knew for 8 years before the engagement.
Amen knew her before the accident and still wanted her as his girlfriend after the accident, although they officially started dating on 14th February 2009.
see more pictures of Lizzy below: