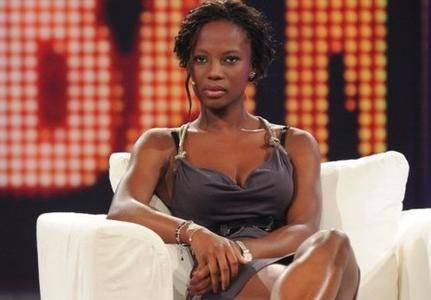 Abigail Barwuah is a Ghanaian-Italian beauty queen and a business lady who is also the elder sister of footballer stars Mario Balotelli and Enock Barwuah.
Abigail was born on the 9th of August 1988 in Italy to a Ghanaian parent (Thomas and Rose Barwuah) who had moved there in search of a better life.
Abigail is among siblings of four, Mario Balotelli who was adopted, Enock Barwuah, and the other girl who is Angel Barwuah.
Abigail has been dating the super Eagles Striker, Matin Obafemi since 2012 which makes it no news. in the early stage of their relationship, it was rumored that Mario Balotelliwho once played in the same team with martin Inter Milan was upset about the relationship with his sister. Martin later refuted the rumors.
the 31 year old Abigail has grown has become a successful lady under watch and guideance of Martins. Although they are yet to be comfirmed as husband and wife, but they are living happily with their kids in Italy.