Following the trial of Akuapem Poloo, Rachel Florence Appoh, a former minister of Gender and Social Protection knowledgeable about the legal aspects of the situation.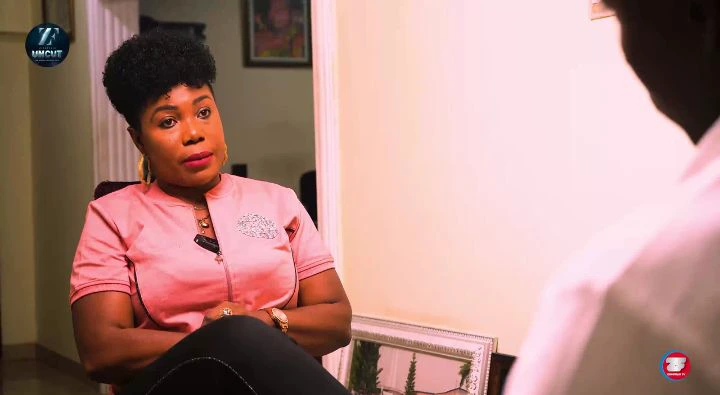 The woman took advantage of the chance to educate the people. She disclosed that many of the things young women do on social media can land them in prison if any person or organization decides to take the case to court.
The former deputy minister further said that if anybody had wanted to pursue the case, Nana Ama Mcbrown, a well-known actress and TV host, may have been arrested for kissing her daughter in public.
Remember how, out of love for her daughter, Nana Ama Mcbrown kissed her and shared a video of it on social media last year? While she believed she was showing the young one affection, Rachel believes her actions were unethical and may have resulted in the actress being prosecuted.
It is clear that the majority of Ghanaians are completely unaware of the rules of the country. When involving a child in something, the following questions must be asked: Number one – Can it add to the child's well-being? Number two – Would the child's permission have been granted if he or she had been an adult? Many of the minors present in such incidents would not have given their consent if they had been old enough.
According to Rachel Florence Appoh, even if the actress did what she felt was an act of caring for her brother, it was a violation of the child's rights.
The former deputy minister stated that something done with a child that undermines the privacy and well-being of that child is against state law and will result in punishment if any individual or party takes it to court.
She went on to warn parents to be extra cautious about how they interact with their children. She discovered that certain husbands, for example, are so devoted to their own daughters that they would defile them.
This is a strong example of mothers failing to be attentive. Mothers must keep a close eye on their children, particularly their daughters, in order to prevent any of these abuses.
They must also strive to establish trust between their children and themselves such that the children can express their concerns.
Rachel Florence Appoh also urged people to be cautious about what they post on social media. The potential of social media, if properly harnessed, is a fantastic educational tool, but it is sadly being used for more harm than good. We hope that the youth can explore the good aspects of social media and use it for their own and the country's growth.
ABOUT AUTHOR
Narnarh Berry have been creating content for blogs which includes Buzzgh.com and bestshowbiz.com, contact Narnarh via email
You can also Contact anyone associated with bestshowbiz, through the website's contact page located on the header of the website.