On Mother's Day, actress Lydia Forson lost her temper after a social media user made a pointless remark on a post shared by TV3 on Facebook.
Mother's Day was on March 9th, 2021. It was a time to honor all mothers, living and dead, who had given life to the world in some way.
And, as is customary, social media was flooded with photos of lovely mothers accompanied by heartfelt messages from their children.
Ghanaian actors were not left out of the festivities. On this special day, the majority of them took to social media to express their love for their mothers.
On Mother's Day, TV3 posted a picture of Lydia Forson and her mother twinning with beautiful smiles on their faces on Facebook.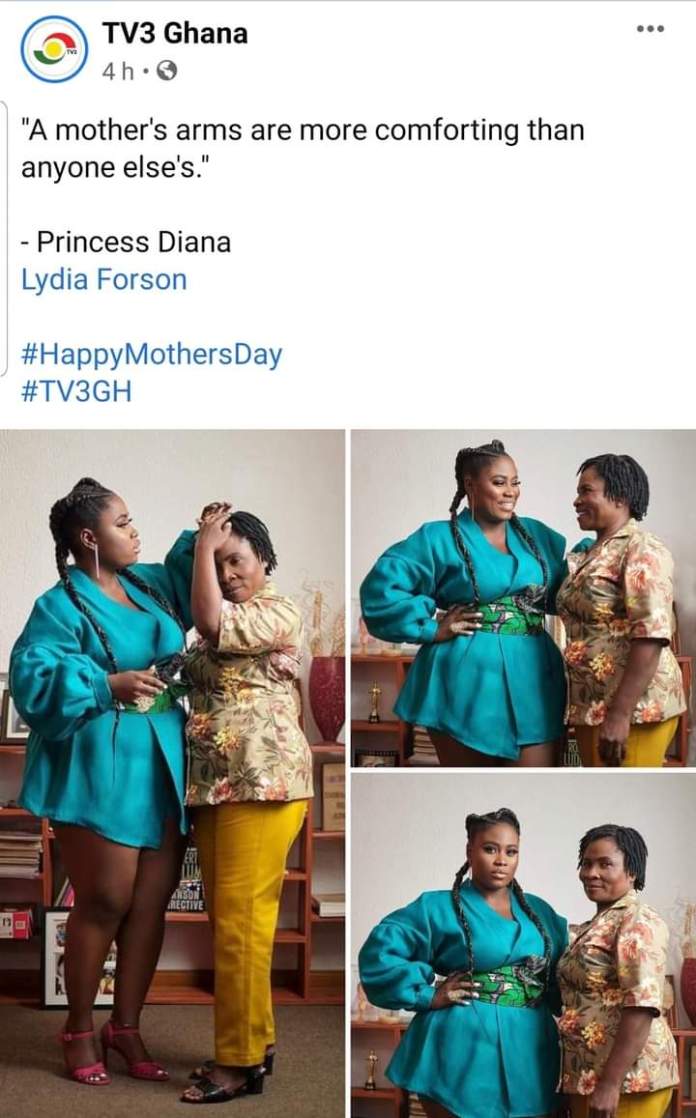 ---
Otuya Rukewe Godwin, a Facebook user, decided to ruin the 'fun.' The remark he made under Lydia Forson's and her mother's photo did not sit well with the actress.
Lydia Forson wore a short dress, and her mother did not tell her to wear anything more modest, according to the user. He went on to say that Lydia's mother did not deserve to be honored on Mother's Day.
---
In response to the comments, Lydia Forson cursed him (Netizen) for making such a ludicrous remark. She goes on to say that he will never be at peace until he prays for forgiveness.
Popularly known as the webmazta; Cobby Collins is an established web designer, a computer instructor, and content creator.
You can contact him via email [email protected] or via Whatsapp only on +233204875306