An enraged and betrayed girlfriend of a military man has threatened to trigger a ruckus at his wedding ceremony, which is set to take place this weekend.
Many internet users are baffled as to why the lady would plan to interrupt a weeding involving a military guy when she knew his military friends would be present.
The ex-girlfriend, known as Comfort Bliss Gh, took to social media to justify why she wants to trigger a ruckus at his ex-wedding. boyfriend's
She claims to have been in a relationship with this man named Richard Agu and to have supported him through the Ghana Airforce Academy before he graduated.
She went on to explain that she took out a loan only to be able to watch him go through the training and give him money anytime he wanted it.
Comfort revealed that she continued to give him money even after he graduated from the training school because he told her that they would not earn salary until the seventh month, with the remaining wages coming in as back pay.
Quick forward to when he broke up with her for no obvious reason, just for her to find pictures of him and another woman, also named Benedicta, from a pre-wedding photoshoot.
The wedding is set to take place tomorrow, and Comfort has threatened to create havoc on the event grounds unless Richard repays her in full.
Learn the remainder of the story here: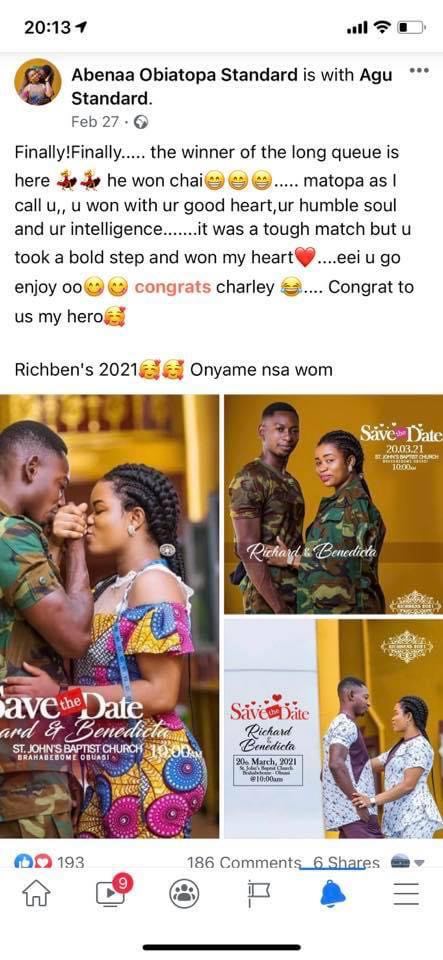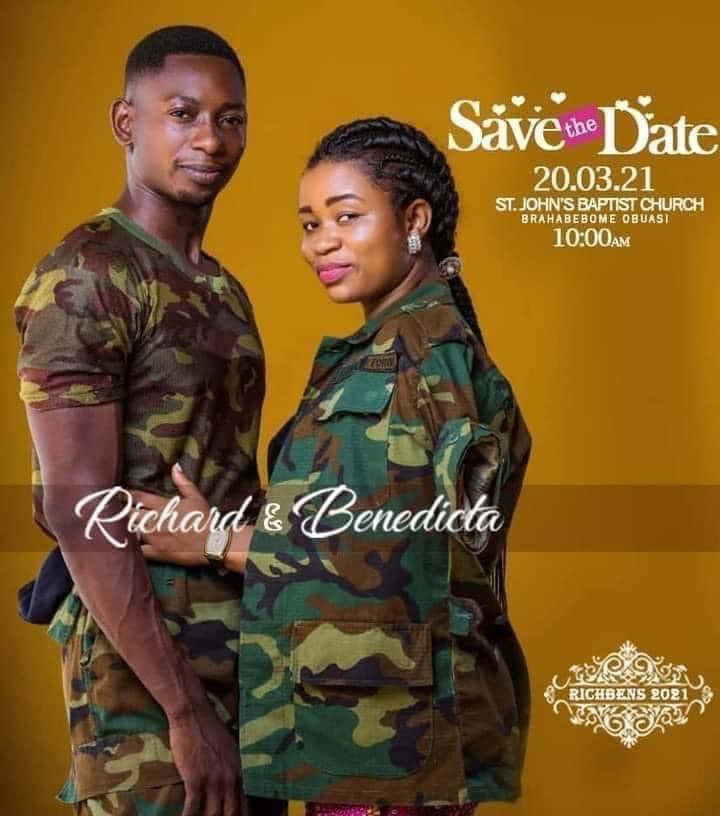 ABOUT AUTHOR
Adinkrah Cyril is an established web designer, computer instructor, and content creator. He creates blog content for bestshowbiz.com as well as it's associate strings of websites.
As a content creator, Adinkrah is good at his work and his engaging contents have earned him a nomination as one of the best bloggers in the country. Contact Adinkrah Via Email
You can also contact anyone associated with bestshowbiz,  through the website's contact page located on the header of the website.