Ace broadcaster journalist, Andy Dosty has apologized to the songstress Yaa Jackson for scolding her on live radio about a year ago over what he described as an uncultured lifestyle when she had just started her music career.
Yaa Jackson appeared on the Daybreak Hitz show on Friday, June 5 to talk about her music career and other related matters.
During the interview, Andy Dosty asked her: what is her worst criticism she had received from the public She pointed out to Andy Dosty claiming she felt disrespected by his remarks at that time.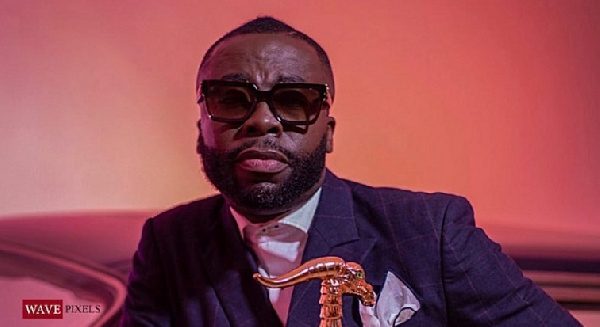 "I expressed displeasure because it was getting too much and I felt you were going on and on. I admired you from afar when you were very young. You and your brother, " Andy explained.
"I remember meeting your father at an award show. I don't recall whether you won or he did. Then, he brought you and your brother to receive the award. I was telling him he was doing so well raising you and your brother with your acting, making sure you grow to become better individuals"
"We were having a discussion at length at night. You know then, infact I was grateful. Then, all of a sudden you turn [wayward],"the multiple award-winning broadcaster recounted.
"If my criticisms broke you down, well, I'm sorry" Andy apologized.
Back ground story
On Friday (January 4. 2019) Andy Dosty express his anger at the then 17-year-old Yaa Jackson over her fashion sense and lyrics of her songs During the headlines review segment on Hitz FM's Daybreak Hitz show.
He added that it is not funny how that "small girl" flaunts her body on social media and a section of the public also hail her.
The celebrated broadcaster went further to lash out at her father for looking unconcerned.