Prophetess Blessing admits that entering the ministry is difficult and that she has struggled to get this far.
She made it clear that she was chosen by dwarfs and lived with them in another world for seven years. She described several ways in which dwarfs communicate, as well as how to tell if a dwarf is speaking.
She reiterated that there are numerous issues in their family's home. According to her speech, the family went to make a spiritual covenant with a god, and the deal was that the family would provide nice women for the gods to live with. Also, any other person can be used as a sacrifice or as a servant.
When everything went well, the family forgot about the covenant, and her aunty developed epilepsy, which she overcame by becoming a prophetess and healing her before dying.
Her uncle was also enraged by the incident. As a result, no one was willing to serve the gods as a fertish priest.
She went on to say that her grandmother nearly poisoned her because she discovered she possessed the gift of prophecy. Her death, however, was decreed by the gods.
When her grandmother was laid in state for her fellow fetish to perform their rites, she claimed she had a terrible encounter. It was there that the dwarfs kidnapped her.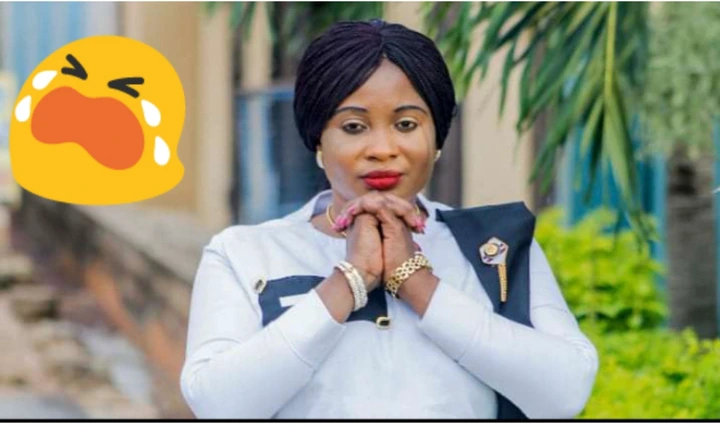 She learned many ways to perform rituals and was fed food from the spirit world during her 5-year stay with the dwarfs. She made it clear that every movie we watch as Ghanaians is based on true events.
They changed her intention and thinking towards human beings after she said she didn't recognize the day she was brought back.
She didn't recognize her mother when they brought her in. And she put her power on display for the entire town to see. She was the only woman in Achim Banso who summoned dwarfs to cause buildings to crack and roofs to fall off.
She claimed that every powerful Fertish priest spends his time in the forest rather than in the house. As a result of the herbal component.
She also explained why and how Fertish priests perform money rituals for people. Cows can represent humans, and a ring can transform into a snake and vomit money for you.
Finally, she discussed how she came to be a prophetess. She boasted that she has aided numerous pastors. She claimed that one day, a grown-up pastor approached him, and she attempted to assist him, but the man's spirit was not in agreement with the rituals.
She described her encounter as follows: someone struck her hand in her dream, and when she stood up to sit on her bed, she saw a great light in the form of an angel, who declared that
"It's about time for you to do your maker's work, so you went through this experience in order to proclaim the Lord's greatness." As a result, she confessed her sin there, and she is now a Prophetess.