The troublesome Kyekyeku and his master Dr Likee aka Ras Nene are without a doubt the greatest comedy pair in the country when it comes to comedy skits.
In several of their comedy skits, the young comedian is portrayed as Dr. Likee's obstinate servant.
Kyekyeku is a young Ghanaian actor and comedian who rose to prominence after appearing in some of Dr. Likee's short films.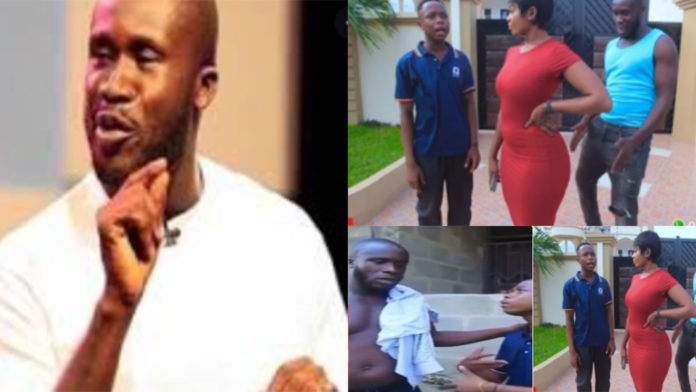 The rib-tickling comedian has revealed how he met the young star who has now added a new dimension to his intriguing short films.
In an interview with Nana Ama Mcbrown on Saturday, the most in-demand comedian recalled how the young actor's modesty brought them together.
According to Dr. Likee, Kyekyeku had been sending him loads of messages via social media sites for a proposal to collaborate since their first meeting.
He clarified that he went to a movie set to film a scene, and while there, a young actor approached him and introduced himself as Kyekyeku.
He had clearly known him from the posts he had sent on social media.
Dr. Likee recounted that they began to get along very well after the introduction on that particular collection, particularly because of his nature.
He said that since meeting Kyekyeku, the boy has been really down to earth, and that it was the boy's modesty that persuaded him to completely collaborate with Kyekyeku, which has led them to where they are now.
ABOUT AUTHOR
Adinkrah Cyril is an established web designer, computer instructor, and content creator. He creates blog content for bestshowbiz.com as well as it's associate strings of websites.
As a content creator, Adinkrah is good at his work and his engaging contents have earned him a nomination as one of the best bloggers in the country. Contact Adinkrah Via Email
You can also contact anyone associated with bestshowbiz,  through the website's contact page located on the header of the website.