Ellen Kyei White, a Ghanaian Kumawood star, has recently posed for some portraits. She posted the pictures on her Instagram website, which is where I got them.
In brief, the Kumawood actress has appeared in many local films and is also the founder of The List. Her success in the film industry can be credited to her hard work and imagination.
Aside from being a hard worker, the actress is undeniably beautiful.
She wore a blue long dress and a low heeled shoe that suited the hue of her bag in her most recent photographs.
She also wore a black lipstick that complemented her face and the lace wig she was wearing.
To complete her look, the actress accessorized with sweet earrings, bracelets, and a wrist watch.
see her photos below;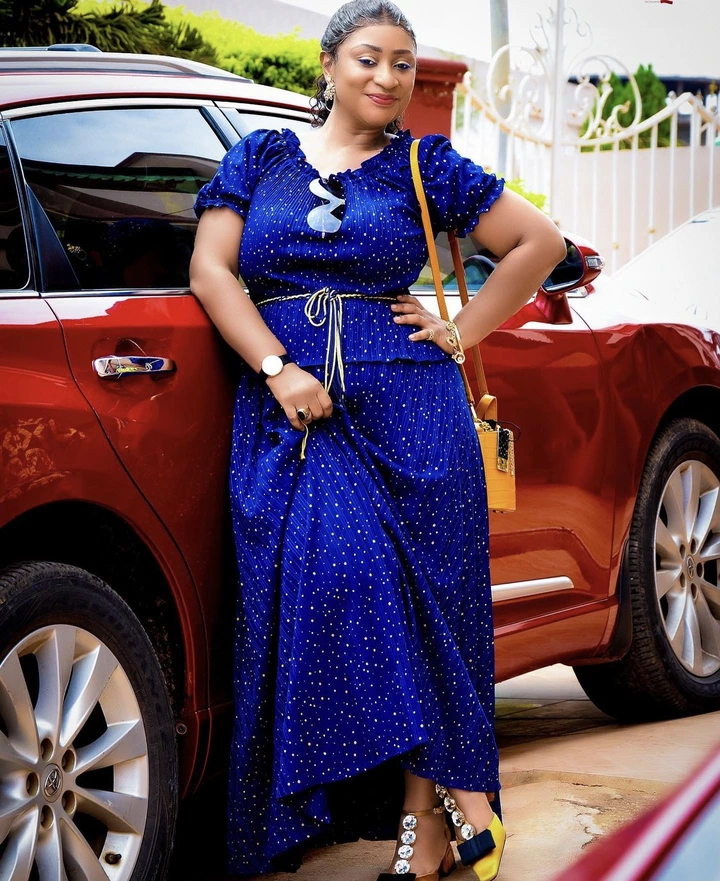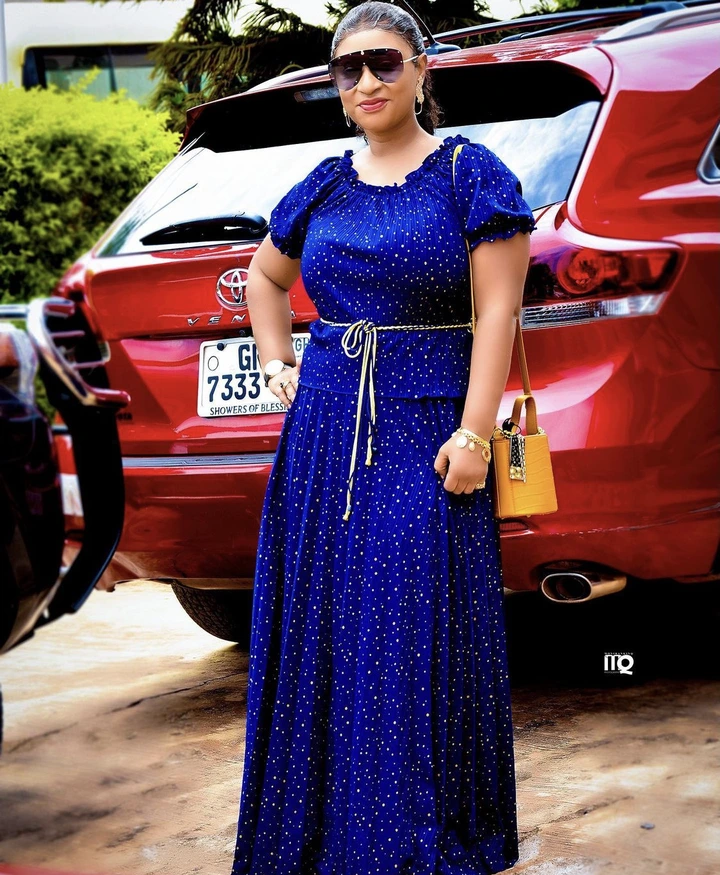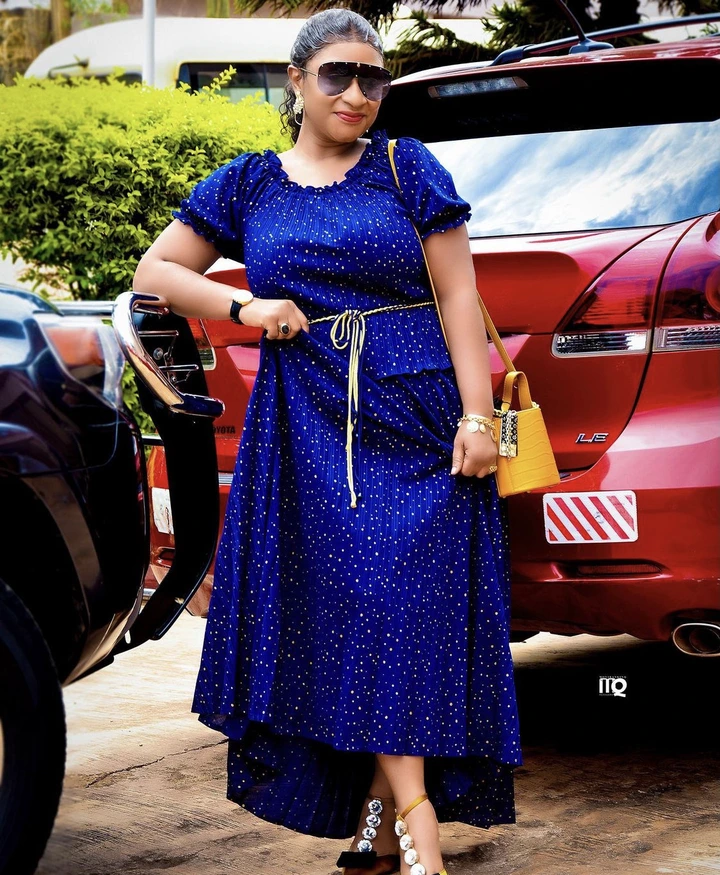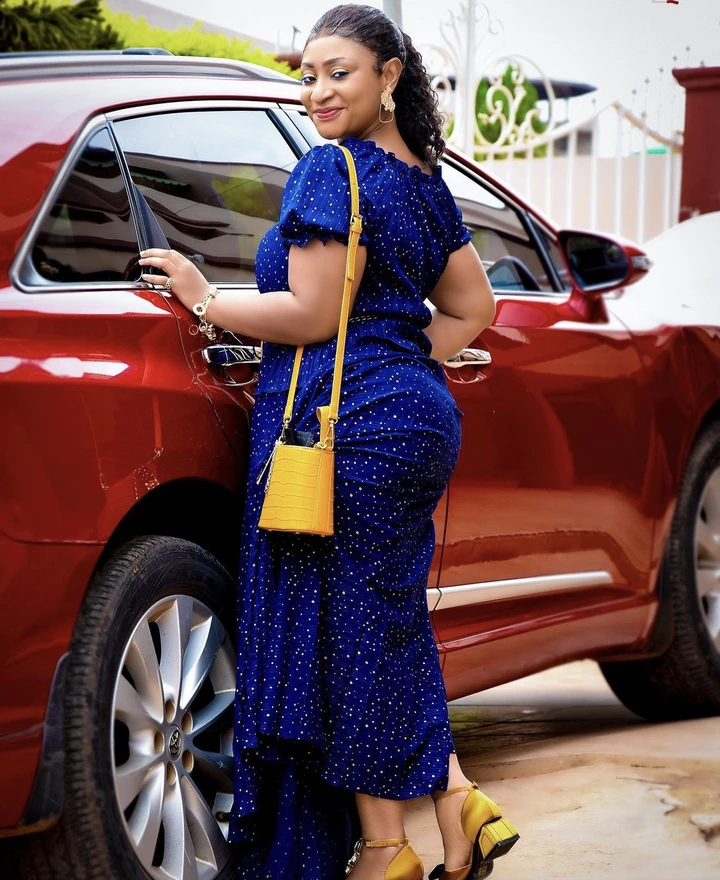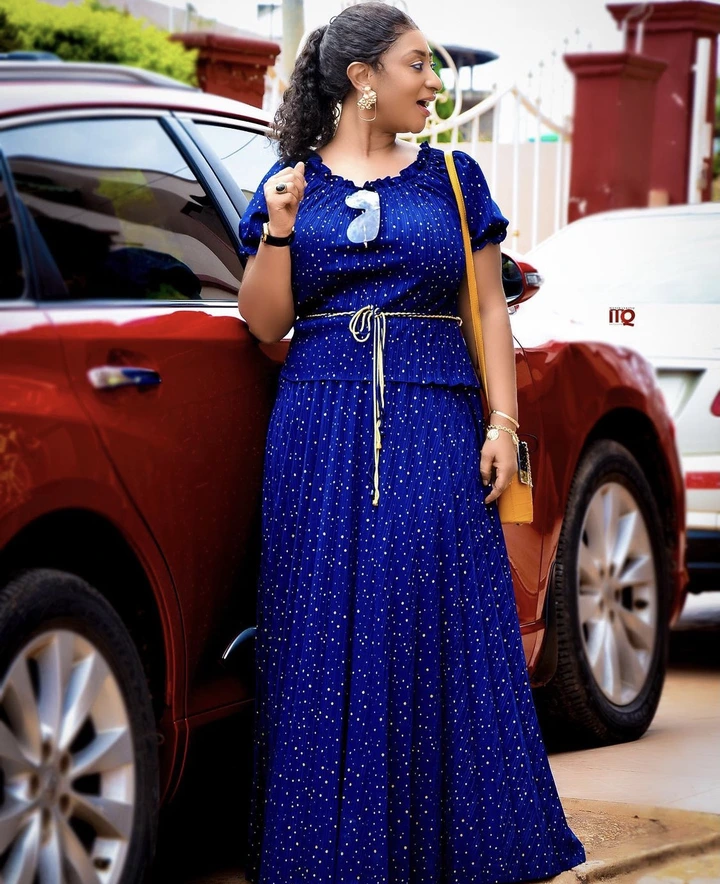 Narnarh Berry have been creating content for blogs which includes Buzzgh.com and bestshowbiz.com, you can contact her via Email on [email protected]