Priscilla Opoku Kwarteng alias Ebony Reigns, the Late Fast-rising female dancehall artiste who was famously known for her back to back hit tracks, died on February 8th, after she got involved in a fatal accident leaving three people dead and one wounded.
The demise of Ebony Reigns came as one of the tragic shocks that ever hit the music industry in Ghana because of how she died at the age of 21 right at the peak of her career.
Before her passing, Ebony was undeniably a hot cake in the music scene and with her hit songs such as Mame hw3, Date your Father, Aseda, Hustle, and many more, she was on top of the world.
And after she passed away, Ebony Reigns won the 2018 Artiste of the Year and bagged multiple awards on her as well. She left an unparalleled legacy and a vacuum that can never be filled.
the Parent and several family members of the late Ebony Reigns visited her tomb at the Osu Cemetary today being 8 February 2021, and precisely 3 years after the death of Priscilla Opoku Kwarteng, to recall the tragic fate of Ebony who died on 8 February 2018.
Indeed, it was unfortunate that Mr. Opoku Kwarteng made some sad comments about his beloved daughter and the vacuum that her death had produced in their lives.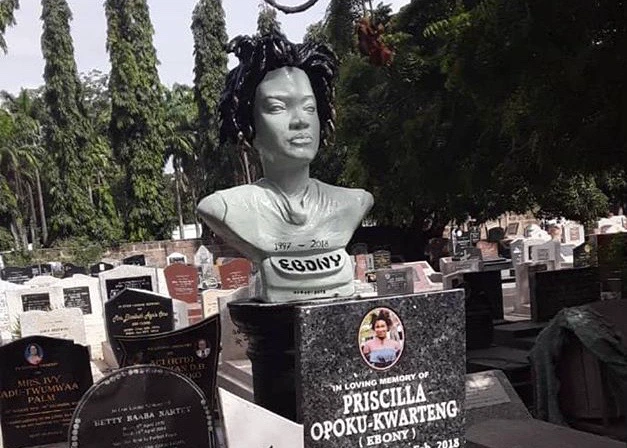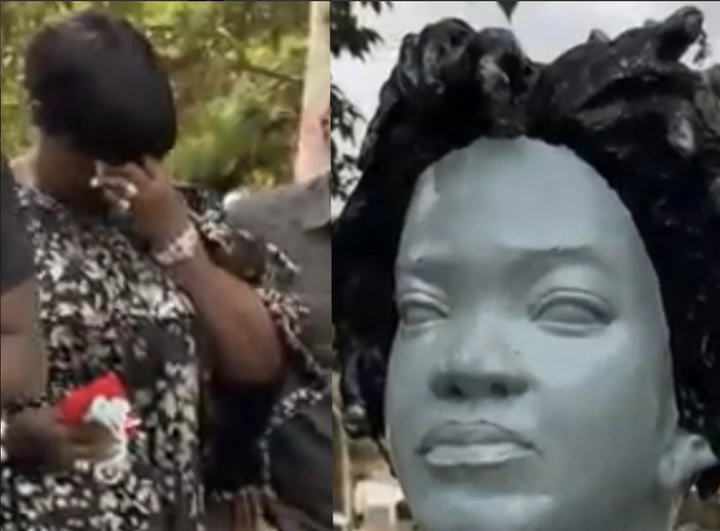 Her mother, identified as Beatrice Oppong Martin, shed tears about her late daughter.
In the mind and heart of the Ghanaians and most particularly of their family, the pain of losing Ebony Reigns still lingers with how she passed on within the twinkle of an eye.
here are some images.