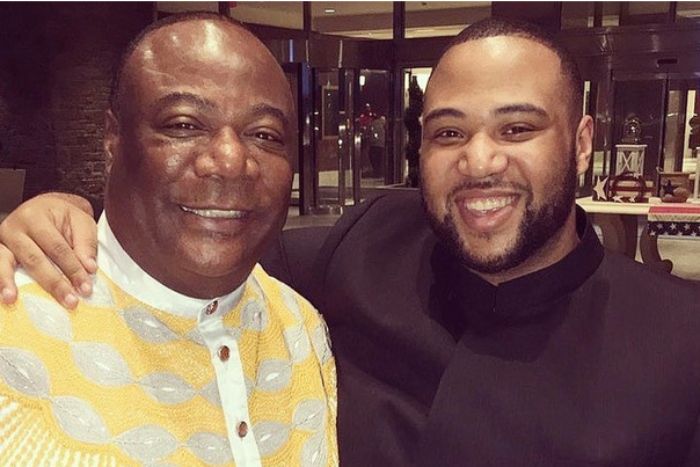 Founder of Action Chapel International ministry Archbishop Nicholas Duncan Williams has finally decided to sponsor his wayward son, Daniel Duncan in his music career despite it being secular music.
Daniel made headlines recently after putting up certain behaviors which where aired on social media and has got Ghanaians talking as they lash out at his father for not bringing his son in up in christ.
Taking to Twitter, Daniel has revealed that his father is now on his side as he claimed he (his father) is willing to invest in his music.
"Archbishop said he's gonna invest in my music and wants me back home.. CAN I SEE UR CLAPPING" Daniel posted.
see post below: