somewhere in 2016, Danish aid worker, Anja Ringgren Lovén was on a mission with her husband to rescue some of the thousands of children abandoned each year after being accused of being a witch in Nigeria.
"We've seen both frightened, tortured and even dead children," Lovén
That's when she first met a little boy who she now calls Hope. The toddler, who was skin and bones at the time, was left for dead by his parents in a small village.
She shared pictures of this poor boy and it became human rights concern all over the world as it was very sad seeing such an innocent boy being brought to this earth to be tortured by his own parents.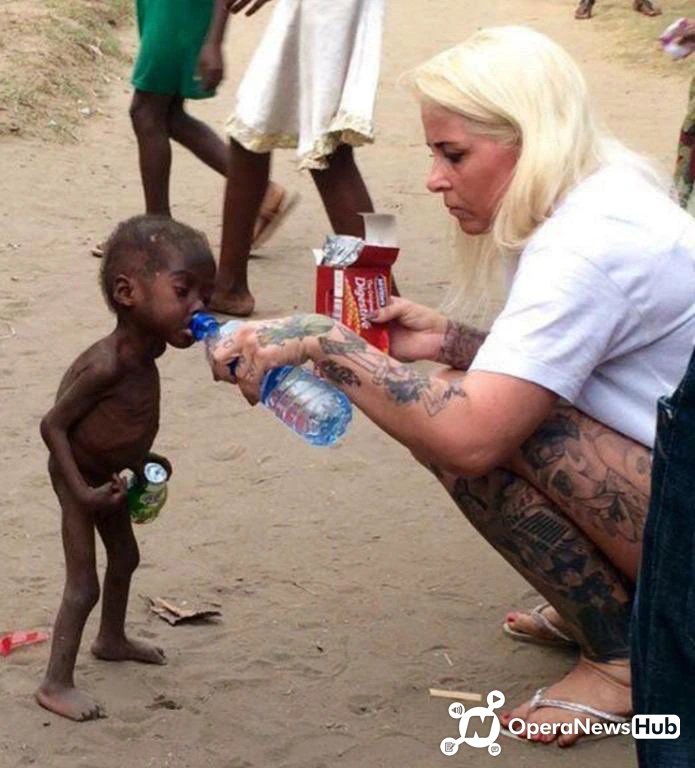 more than 3 years after the photo taken of the boy went viral, Lovén was able to raise funds in aid of the poor boy, and the 5-year-old boy is now unrecognizable.
Little Hope found love, and he is now living a good life. May God continue to bless Anja Ringgren Lovén for showing love to this little boy
see hope's current pictures below: