The month of March is commemorated as Ghana's Independence Month since it was during this month that Ghana achieved independence. Ghana struggled for and gained the freedom to rule themselves as a country on March 6, 1957. This month has been set aside for all Ghanaians to reflect on how people have given their lives in order for us to enjoy the rights we now enjoy.
As part of the Ghana Month celebrations, I'll be sharing some brief histories of notable Ghanaians as well as everything you need to know as a Ghanaian. The lady on the 50 pesewas coin is the subject of today's episode of Understanding Your Roots. Nana Dede Aryeetey, the queen of Accra's flour market, was this lady. Dede Ashikishan is a common term for Dede flour. She began her flour company at a young age. She grew in strength and prestige as a result of her success in sale.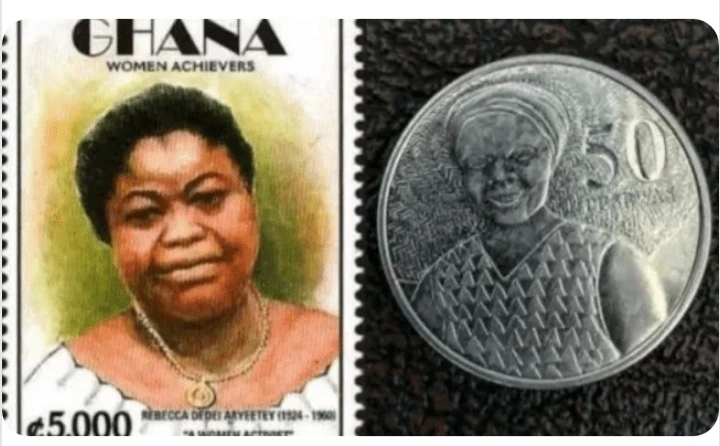 Since Dr. Kwame Nkrumah was released from prison, she used her business clout to lobby for and fund the CPP party.
Her love for the grounds helped Nkrumah win a lot of support.
She enlisted business women as the party's backbone in Accra, and she rose to become their head.
This is how she ended up on the front page. In the national currency of the region. As a feminist, she financed our independence.