Cyril's beautiful baby mama's name is Eyram, and her birthday is today, so the famous Ghanaian actor took to social media to wish her a very special birthday.
Cyril, of Yolo fame, took to Instagram a few minutes ago to hit the hearts of many people with a stunning and heartfelt birthday message to his girlfriend.
Cyril shared ten pictures of his baby mama with an emotional note that touched the hearts of many of his fans.
"Get yourself a super woman and come back let's have the convo, birthday wishes to our mummy Eyram. Life get better with you always, let's go to moon and back, love you always", Aaron Adatsi wrote on Instagram this emotional birthday message to his baby mama.
The screenshot of Cyril's Instagram post is below.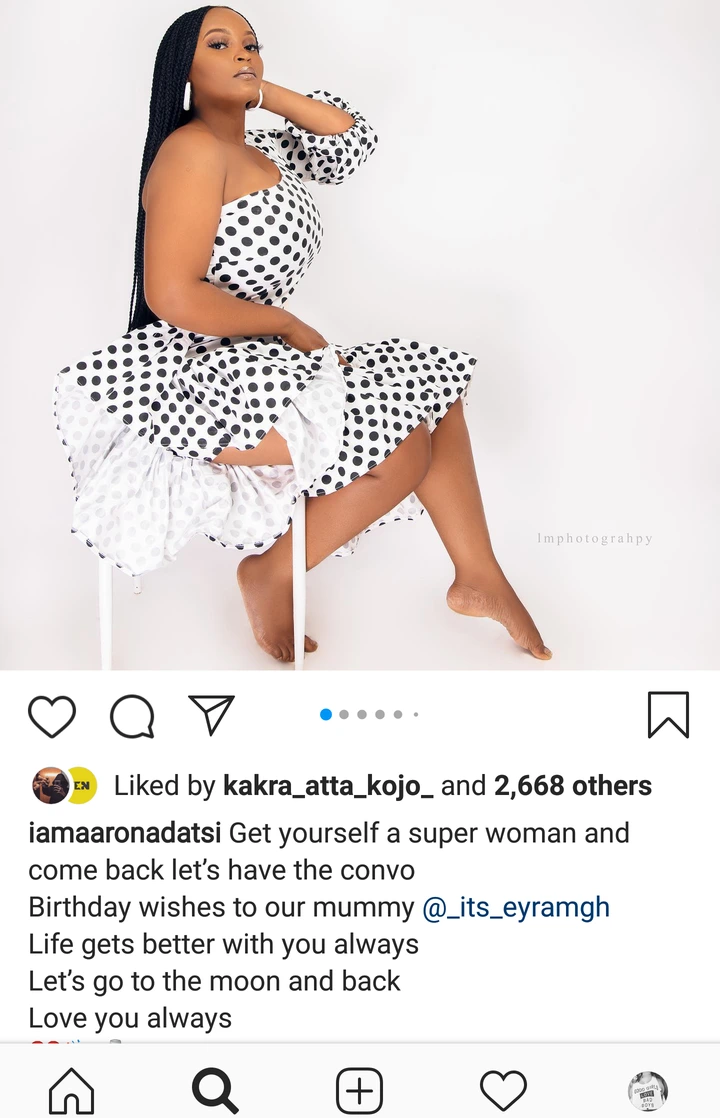 ABOUT AUTHOR
Adinkrah Cyril is an established web designer, computer instructor, and content creator. He creates blog content for bestshowbiz.com as well as it's associate strings of websites.
As a content creator, Adinkrah is good at his work and his engaging contents have earned him a nomination as one of the best bloggers in the country. Contact Adinkrah Via Email
You can also contact anyone associated with bestshowbiz,  through the website's contact page located on the header of the website.