The catholic church has suspended a father after his pictures went viral in which he was spotted having fun with a slay queen at the beach.
The father, whose name has been identidied as Father Ndlovu has come under alot of pressure and disgrace after the pictures went viral.
John Ryan who is the bishop of the diocese where Ndlovu was the father, has issued a statement to address what happened.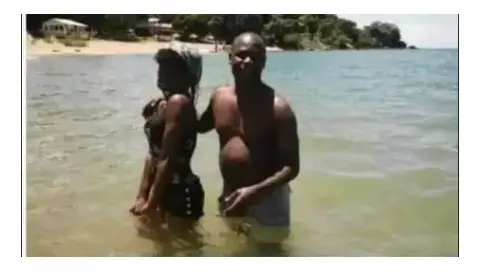 "It is out of deep sorrow and regret that I write to inform the public that Father Charles Ndhlovu is now suspended from all priestly ministry and all roles related to it. He can no longer be seen participating in any ministerial duty in this great diocese," says Ryan.
He announced that the suspension includes the section that he can no longer reside in any diocesan house and he has no access to any diocesan facility.
"The suspension of Fa. Charles Ndhlovu in an indefinite one, until such time I write again with additional instructions," says Ryan.
see some social media reactions to the case below.