We have come across an audio recording which indicates that Kumawood actor and a producer Samuel Ofori has been involved in some scandals.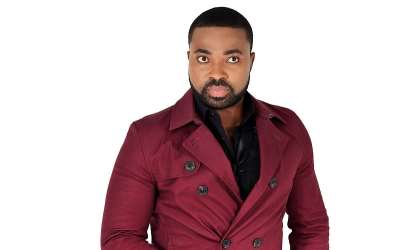 in the audio which has fast gone viral on the media, Samuel Ofori has been accused of sleeping with women specifically married women in Germany.
the actor for some time now has been relocated to Germany and has been involved in sleeping with women both married and unmarried even though he is still married in Ghana.
in the audio, as we sighted, one of the ladies whom Samuel Ofori slept with was heard complaining bitterly for the actor lying to her and using her.
according to the lady, she accepted Samuel and allowed him to stay with her for some months as he lied to her that he has divorced his wife in Ghana.
the lady who is described as Maa Afia in the audio disclosed how she dated the actor and even had a miscarriage for him, yet Samuel Ofori went ahead and told his friends that her private part is watery after sleeping with her.
among some words in the audio are some unpalatable words.
listen to the audio below;