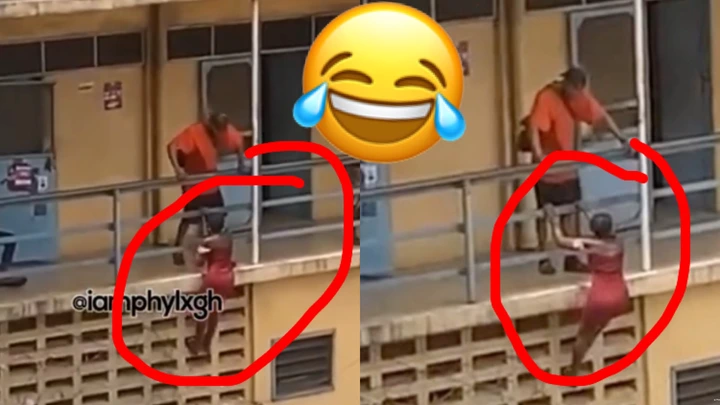 In one way or another, an Accra Technical University student has been filmed in a viral video doing everything she can to contact her lover, even though it means risking her life.
The unnamed Lady could be seen scaling a hostel wall to see her boyfriend, regardless of how dangerous it was, the video is quickly trending on all social networking sites.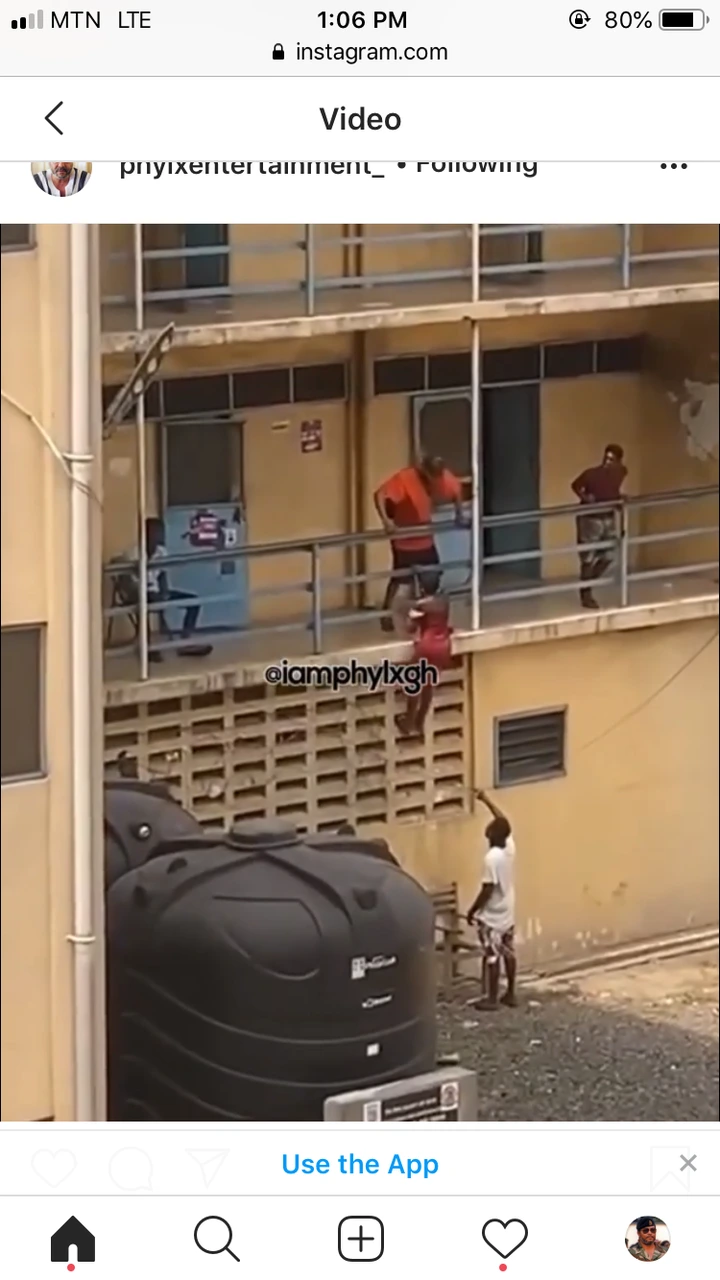 It is unknown what prompted her to scale the building, although it is speculated that it was a gamble to see whether she should travel the extra mile only to see her lover.
It is sad how love will make people act, but we hope and pray that in all of this craziness, school does not end in tears.
watch the video below.
Popularly known as the webmazta; Cobby Collins is an established web designer, a computer instructor, and content creator.
You can contact him via email [email protected] or via Whatsapp only on +233204875306