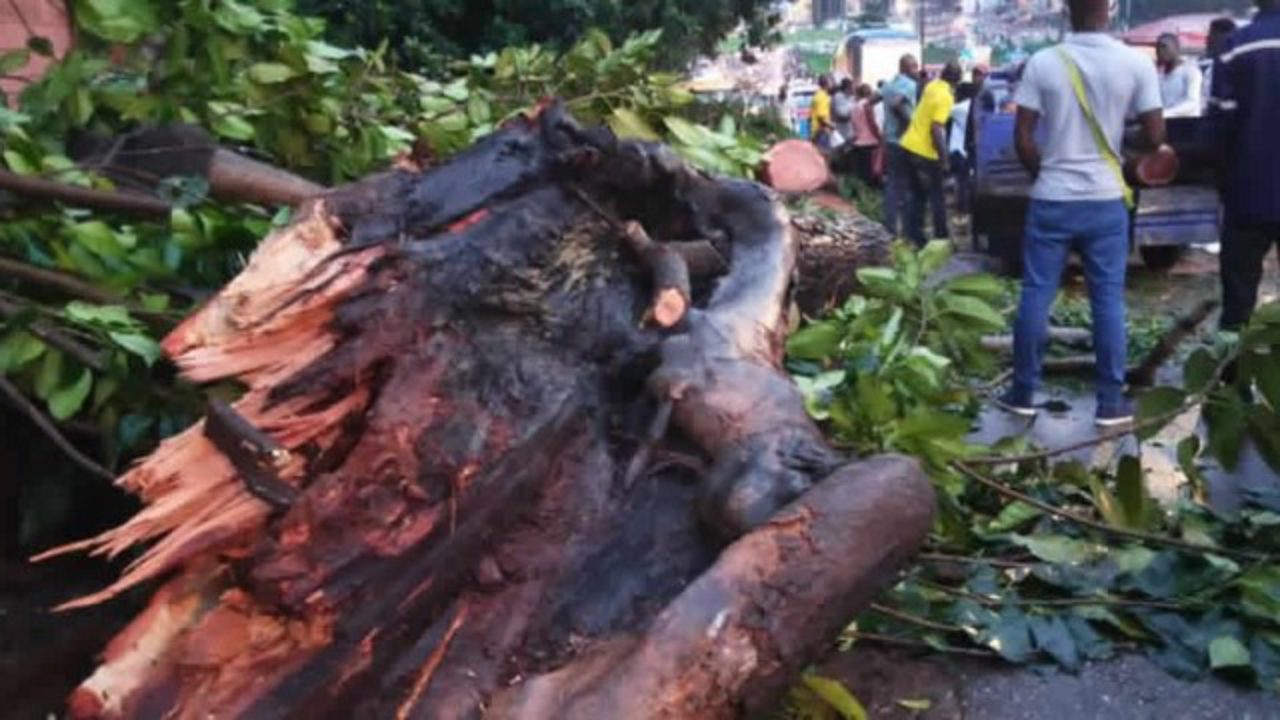 somewhere in the late afternoon of around 5:20 pm, a taxi driver on his daily routine to find money to fend for his family lost his life as a result of a heavy storm that occurred resulting in a tree falling on him.
This incident occurred Mmrom in Kumasi, the Ashanti regional capital at a spot in front of Asanteman Senior High School near Suame roundabout.
The late taxi driver is identified as Alhaji as at this time and reports have it that, he had parked his Opel Astra car with registration AW 7248-14 under the tree(Neem tree) waiting for passengers.
Though two of his colleagues managed to escape, it was too late for him to do so as he sat on the boot of his car, the trunk of the Neem tree fell on him.
Emergegy services where quick to report to the scene but little could they do to intervein in saving the drivers live. it took the intervention of some chainsaw operators to cut through the trunk of the tree and branches to sight of the motionless body of the deceased.
Sources at Suame Divisional command say the body of the deceased has been deposited at the Komfo Anokye Teaching Hospital's morgue for preservation.