Dark skin is also sexy, and these lovely Ghanaian celebrities are proud of their natural dark complexions, refusing to bleach their skin. They are stunning in their natural form.
we will present you with the top 8 most stunning dark-skinned celebrities in the Ghana right now.
The top eight most beautiful dark-skinned Ghanaian celebrities are listed below.
The first place goes to Martha Ankomah, a well-known star. Ankomah grew up in Accra, Ghana, as the firstborn of her single mother. She remembers facing a variety of difficulties as a child. Adabraka Presbyterian Junior High School, Labone Senior High School, and Jayee University.
In terms of stunning dark-skinned celebrities in Ghana, Jackie Appiah came in second. Jackie Appiah is a Ghanaian actress who was born in Canada. She has received numerous awards and nominations for her work as an actress, including Best Actress in a Leading Role at the Africa Movie Academy Awards in 2010 and Best Actress in a Supporting Role at the Africa Movie Academy Awards in 2007.
Vera Hamenoo-Kpeda, best known by her stage name MzVee, is a Ghanaian singer who performs afropop, dancehall, and R& B songs. 'Borkor Borkor,' 'Natural Girl,' and 'Dancehall Queen' are among the hit singles from her debut solo album.
Precious Makafui is an actress from Ghana and a philanthropist. She is well-known for her appearance in the television series Yolo. She is married to Medikal, a well-known singer and rapper
Ama K Abebrese is a British-Ghanaian actress, producer, and television presenter. She was born in Ghana and educated in the United Kingdom's West London. She received the 2011 AMAA Award for Best Actress in a Leading Role for her excellent performance in Sinking Sands.
Emelia Brobbey was ranked 6th. Emelia Brobbey is an actress, a tv host, and a singer from Ghana. In 2016, she was both a Best Indigenous Actress and a Best Supporting Actress winner at the City Citizens Film Awards. She received the award for Best Gallywood Actress and the category of Best Philanthropist at the 3G Awards in New York in 2018.
Sista Afia obtained the 7th spot because of her dark beauty. Francisca Gawugah, who performs under the stage name Sista Afia, is a singer and songwriter from Accra, Ghana. Following the release of her single " Jeje" , which features dancehall artist Shatta Wale and Afezi Perry, she received wider attention.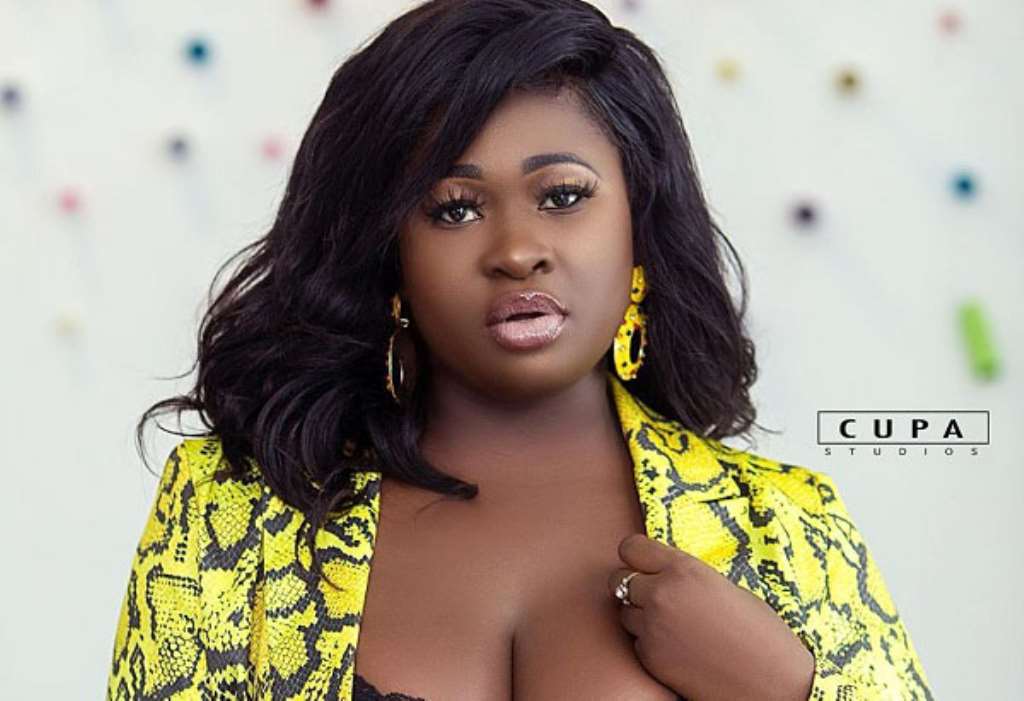 Maame Serwaa, known as Clara Amoateng Benson, is a Ghanaian actress and brand ambassador. She had an interview in BBC Africa's report on the vibrant Ghanaian film industry in April of 2018.