Lesbians from Ghana who gathered in Kwaku Obomeng in Ghana's Eastern Region to perform a wedding ceremony in the presence of about 30 Ghanaian homosexuals were arrested.
The wedding ceremony was conducted at midnight in a rented house in Kwahu Obomeng, but it was cut short when the Obomeng police and traditional officials raided the location and detained them.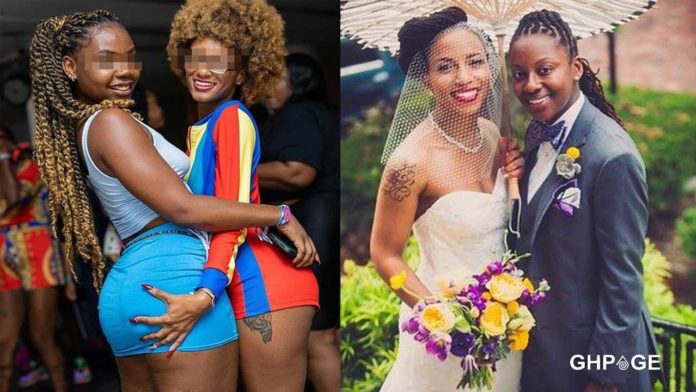 According to Nana Effah Opinamang III, the Obomeng leader who talked with Angel TV, they heard rumours about the upcoming wedding and made arrangements to prevent it.
The wedding took place at midnight, according to Nana Effah Opinamang III, and the police were ready to arrest them when the ceremony began.
Just 22 people were arrested by the police out of the over 30 that had gathered, with the others fleeing the scene.
He revealed that the people detained are not Kwahu residents. They traveled from all over the world to get married in the mountains.
Nana Effah Opinamang III has confirmed that the owner of the house where the wedding took place would be dealt with harshly.
There will also be a spiritual washing to rid the town of all the abominations that occurred at Kwahu Obomeng.
Nana Effah Opinamang III can be heard below.
ABOUT AUTHOR
Adinkrah Cyril is an established web designer, computer instructor, and content creator. He creates blog content for bestshowbiz.com as well as it's associate strings of websites.
As a content creator, Adinkrah is good at his work and his engaging contents have earned him a nomination as one of the best bloggers in the country. Contact Adinkrah Via Email
You can also contact anyone associated with bestshowbiz,  through the website's contact page located on the header of the website.